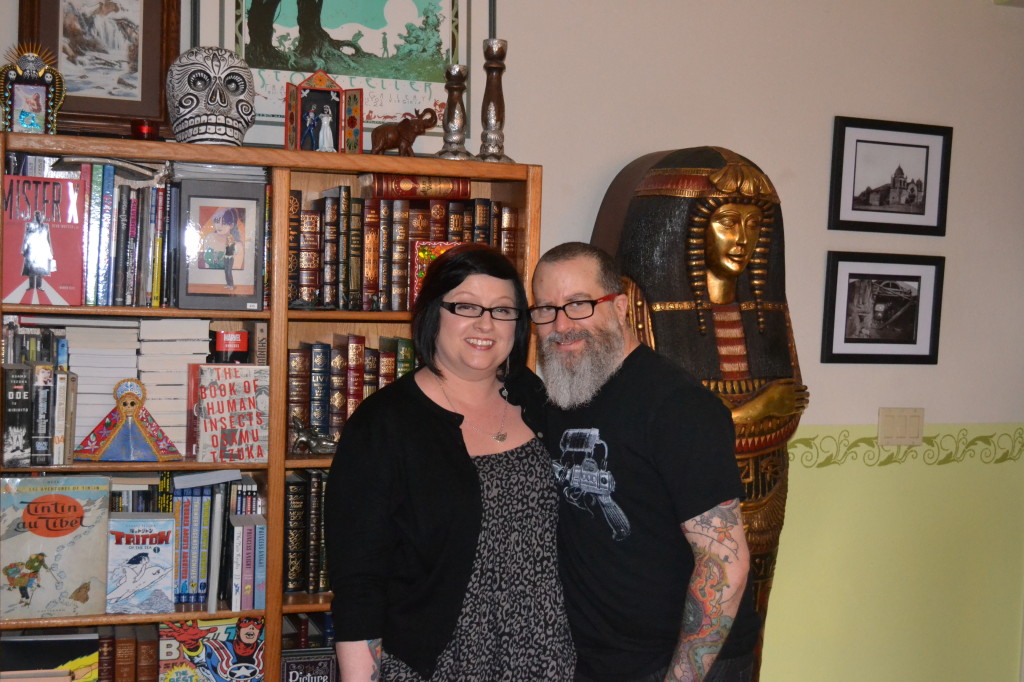 Our last interview on the first leg of the roadtrip was a special one for me. I have been a fan of JH Williams III since I was a young man working in a comic store. It's been really exciting to see how is work has grown. Not just visually, but as a writer, JH has crafted some really heartfelt work that shows amazing understanding and nuances that may not be as easily found in contemporaneous mainstream work. I highly recommend reading his writing for the great illustrator Seth Fisher in Batman: Snow.
JH and his wife Wendy were wonderful hosts for a carload of tired travelers, providing Brandon with coffee and me with a bottle of mexican coke. I really wish we could of spent more time with them, but the road was calling and we needed to make our way back up to Canada. Wendy joined us in the interview as well, which I really appreciated. She has an amazing insight into his work and process, that only a partner can.
You can find his most recent work in the pages of Sandman Overture and the Tales of the Batman collection of all of his Batman related work. I am personally looking forward to seeing what he writes next, as his amazing skills as an artist over-shine his exceptional writing.
This episode is brought to you by the fine folks at LifeSpan Society.

JH Williams III
[ 1:50:42 ]
Play Now
|
Play in Popup
|
Download