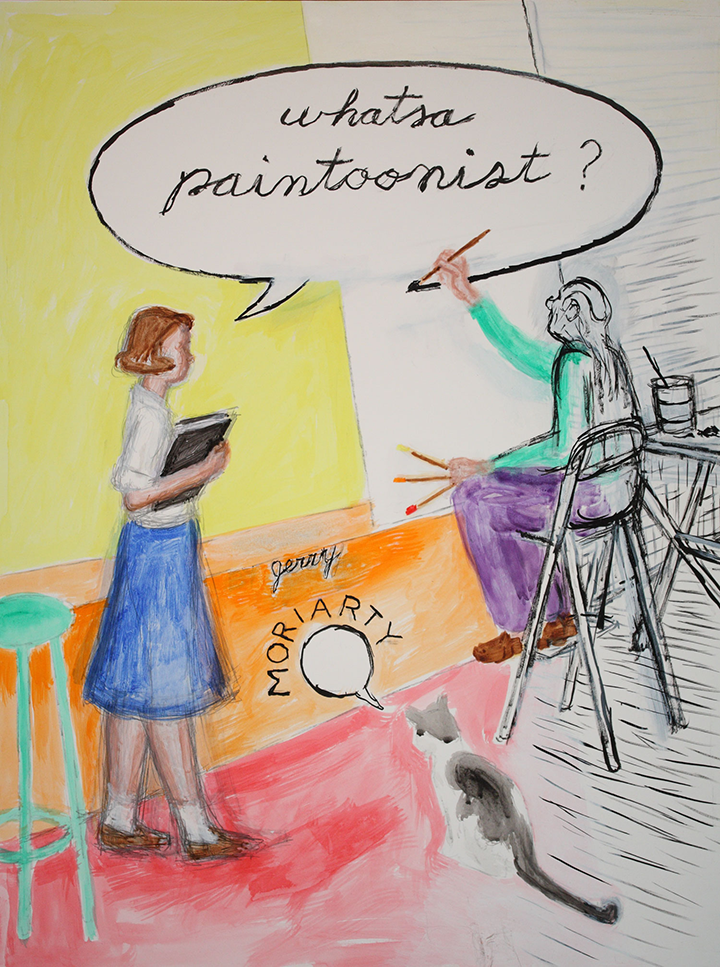 This is my second interview with Jerry Moriarty. We first talked back in 2010 for the rerelease of his might Jack Survives collection. Jerry first got notice in the comics community being printed in Raw magazine. His work stood out for his bold line work capturing a simpler time. Raw (aka Art Spiegelman and Francois Mouly) published a collection of Jack Survives back in the 80s. Alvin Buenaventura's edition was a high water mark for production quality and presenting an important comics work. In the meanwhile, Jerry has been continuing to create and paint. His latest work, Whatsa Paintoonist, from Fantagraphics, is a great next step in Jerry exploring himself and his world. Jerry has spent most of his adult life from the 1960's, living in the same amazing loft in the middle of Manhattan, he recently relocated back to his childhood home in Binghamton, New York, after seeing it for sale.
Jerry is one of my favorite people to talk to. After our first conversation, I was fortunate to visit him in New York a couple of times. He's a creative force that always leaves me energized and excited. You can find Jerry's current work on youtube, accompanied by his own music. He was also in the most recent Kramers Ergot collection with more work to come.
If you like this podcast and want to hear more, please consider supporting Inkstuds on Patreon.

Jerry Moriarty
[ 1:58:54 ]
Play Now
|
Play in Popup
|
Download