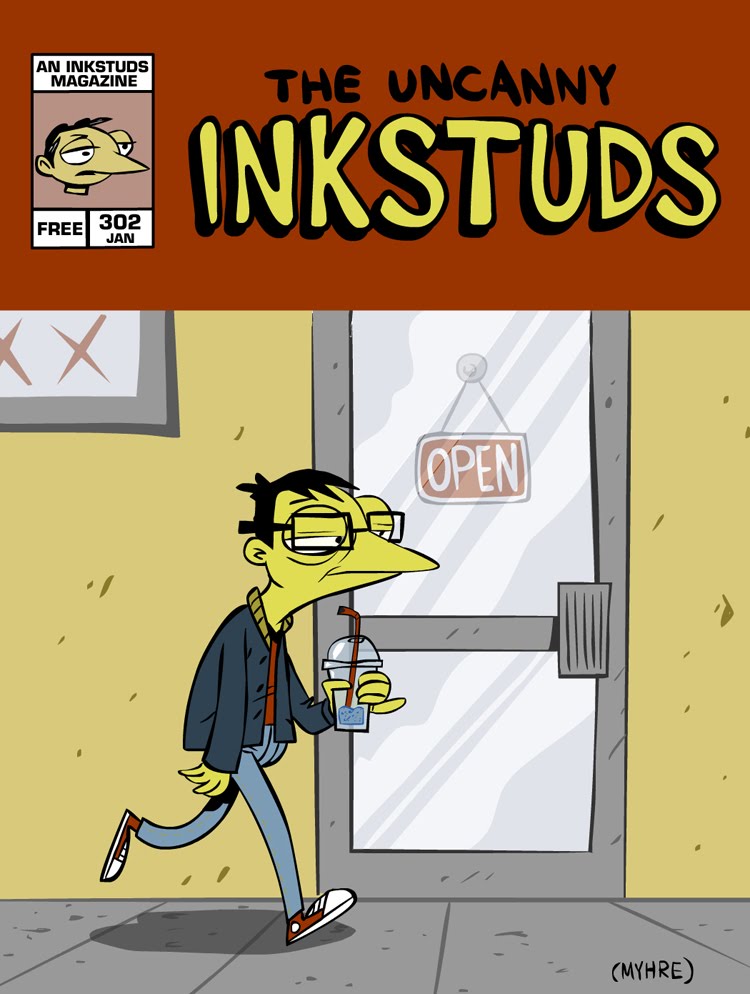 Every year, I ask folks to tell me who they think I should be interviewing. 2010 was a pretty awesome year for me, with the publication of my first book, graduating from University and getting tour through some amazing locale's and meeting some wonderful folks.
I want to try and make this year, the best year for Inkstuds programming. After 2 weeks of great best of lists by some great contributors, it's time to get back to work.
Who should I be interviewing? Last time I requested a list, there was a good amount of cartoonists that I thought would never do an interview, that have since been on the show. So you never know who will be on.