Here's another stack of comics I have read recently. Hope folks enjoy these. Most of have also been posted instagram. If you want to send comics for me to check out, my mailing address is
#2147 – 720 Sixth St
New Westminster, BC
V3L 3C5
Canada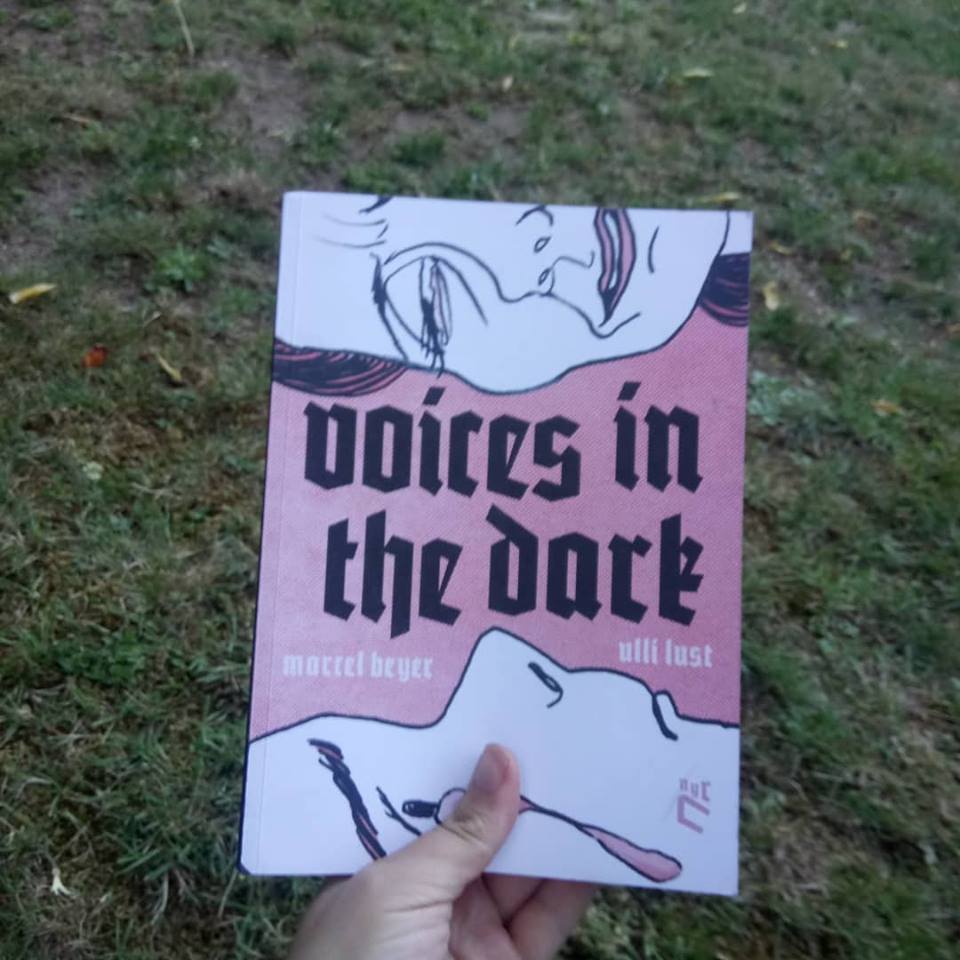 It took me a while to jump into this. It's a big book with a bunch of words, sometimes I don't like to read too many words. I finally spent a relaxing afternoon reading Voices in the Dark by Ulli Lust. I really loved it. The other book of Ulli's that i had read from fantagraphics was a memoir work, this one is based on a novel by Marcel Beyer. It's a heart breaking work about life in Germny near the end of the war. The story is hard, but full of life and deeply complex characters. They find a way of exploring motivation, stories and perception. New York Review Books continues to put out extremely solid graphic novels. It's interesting that 10 years ago, the book market flooded itself with graphic novels, putting out a lot of subpar hurried work looking to cash-in on a new business model to them. New York Review Books popped up a couple of years ago and has been providing space to important voices in comics, that puts quality well above easy commercial work.
I've been doing a giant reread of bprd. Reading those hellboy omnibus collections made me nostalgic for the related work. This volume collects some of Guy Davis's last comic work, which seems so weird, as he had been such a force for years, but obviously movies pay much better allowing for a better quality of life. When you look at his monster designs in the sketchbook sections at the back of these volumes, you can really see where his interest lies. His comic work near the end of the run, just isn't as strong. Less lines, more short cuts. Still great work though.
All this is juxtaposed with some early Tyler Crook work, who has developed in leaps and bounds from his time on bprd. The work he cranked out on harrow county is really phenomenal. The bprd collection includes some recent private commissions of bprd character, which is lovely and shows you his development within the book.
The thing I love about this series is how everything is just getting worse and worse and worse. Nothing really ends well for anyone.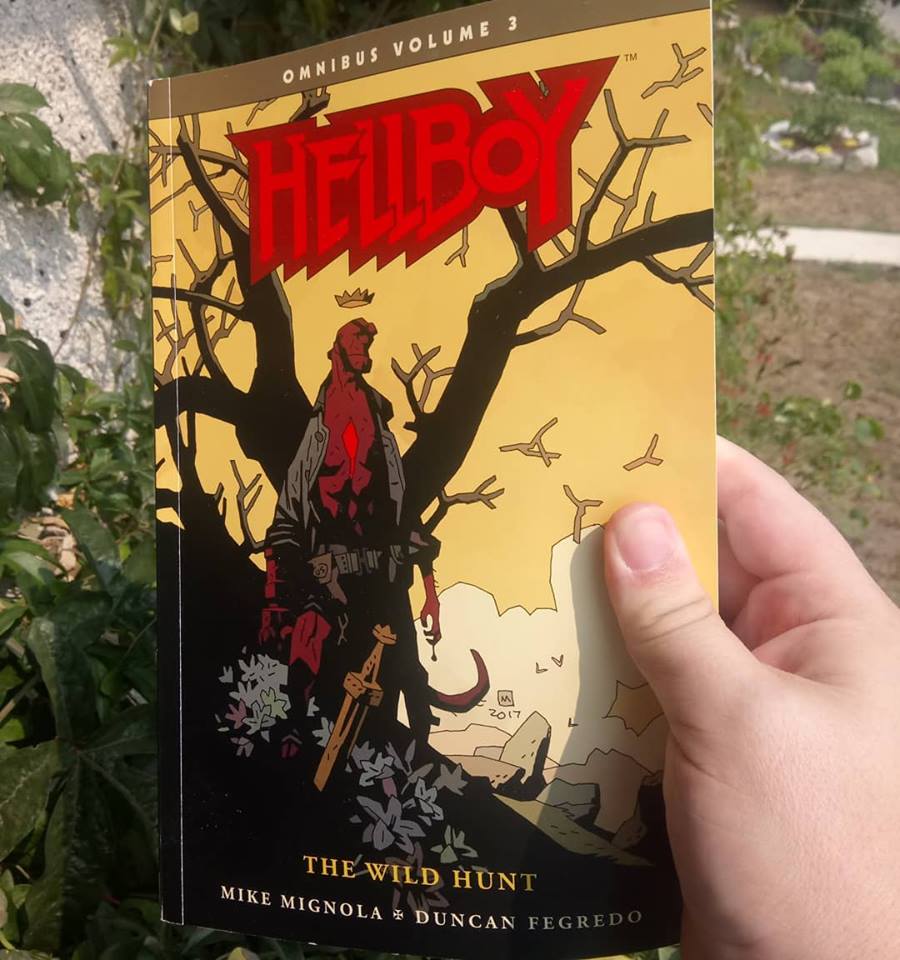 My memory is hazy, but i seem to recall that folks were complaining about Duncan Fegredo filling in for Mike Mignola on the art duties for a couple of Hellboy storylines. Hellboy omnibus 3 collects all these storylines. I am a big fan of Duncan's work, going back to my days of reading Vertigo comics in the 90s. He's always had a great detail, but also a figurative looseness that gives his characters a lot of life. The writing on this book continues to be solid with Mignola doing some major fleshing out of Hellboys story. I wonder with being able to step away from the art duties on this, allowed to Mignola to tighten up the story. In terms of writing, it's probably my fav Hellboy work. This volume sets the stage for a bunch of stuff in the Mignola-verse, giving it a weight I didn't notice before.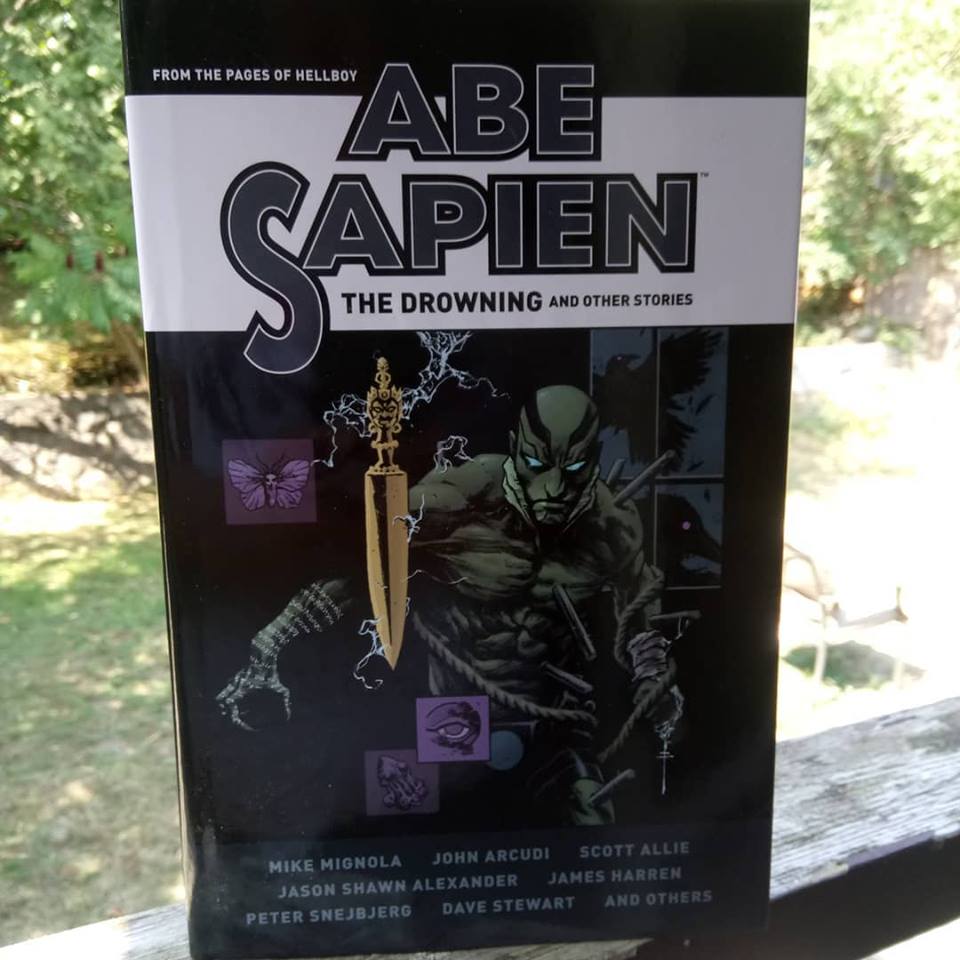 This Abe Sapien collection, the Drowning, is a hardcover collection of over 300 pages of a variety of different Ape Sapien back stories. This feels like one more unneeded in the series of Hellboy/BPRD side stories. Including a variety of flashback stories, this book seeks to fill in the puzzles. The earlier work in the collection drawn by Jason Shawn Alexander is pretty good. There's a strong imbalance in the book, with earlier work that came out before the ongoing series feeling like it has purpose, while the latter part of the book not really serving much purpose too anything other than telling way too much back story that fills in some gaps that we didnt really need to know about.
Education by John Hankiewicz was published earlier this year as a part of fantagraphics FU press, the line for less commercial more challenging or underground works. I have really enjoyed John's work since first getting a copy of the sparkplug published Asthma sent to me by Dylan Williams in the early inkstuds days. The work has always been striking In an interesting formal way. Figures traversing space with amazing visual clarity.
This work feels very personal, quietly saying a lot between the lines. He creates these perfect corners of rooms that breakdown an internal dialogue that weaves into odd directions getting more removed from reality in conjunction with artwork. It's really neat how he can do such perfectly drawn work that captures movement in such a unique way.
Good for fans of Ruppert and Mulot, Anders Nilsen and Gabrielle Bell.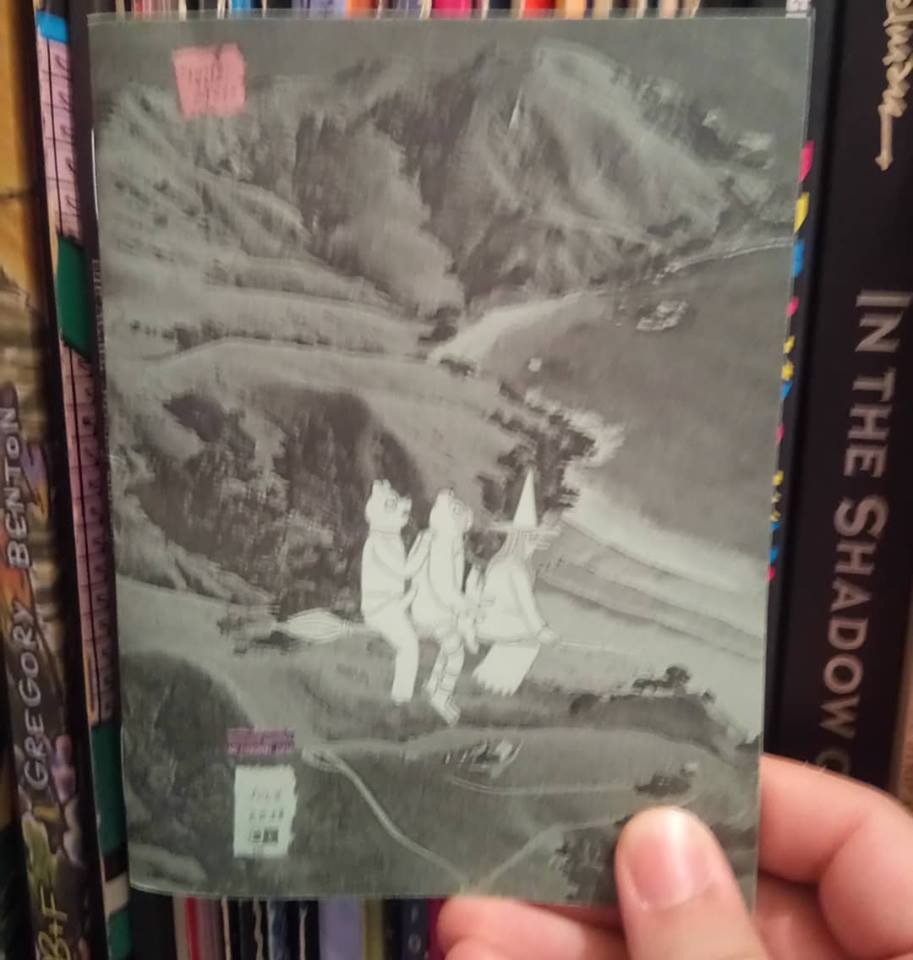 I think this Simon Hanselmann mini is called entertainment. But the small writing on the cover it makes me feel old. I always pick up Simons stuff. I have been a fan for a while, doing an early interview with him some time ago. Simons work is dark, ugly, brutal and unforgiving. A glancing read of his work makes him seem like a heartless dick, and maybe he is, but it's also very personal. Shitty life experiences processed through the page.
This is a more passive work. A handful of gags punctuated with some gut punches. Who knows if this will be reprinted, Simon seems to just pump these out, maybe to cover his weed bill? It's kind of amazing in terms of indy comics, to be producing this much quality work. It shows an unparalleled work ethic. I'm excited for more Simon comics.
I am particularly looking forward to his next official book work. Simon's writing has advanced a lot, and it sounds like he's delving into some deep stuff. This mini touches on some of that.
I popped by luckys the other day and was looking through all the different Peow books that are out. So much great looking stuff. I am super broke right now, so just bought the one book. Dust Pam by Thu Tran. It's amazingly printed with a beautiful array of colours. Probably the weirdest beautiful book. A collection of stories about bugs, garbage bags, brooms, vacuums and more.
Peow has quietly evolved from a boutique publisher of weird Swedish riso comics and zines, to a place for fresh new interesting voices. It's well worth seeing what a store might have in stock by them and taking a shot on something new.
Dust Pam was kind of perfect for my mood. I've been kind of trapped inside all week because of the massive amount of smoke and dust in the air in Vancouver. Today is the first day I can comfortably sit outside for quite some time. The world of Dust Pam is surreal, bright and full of moments of wonder.