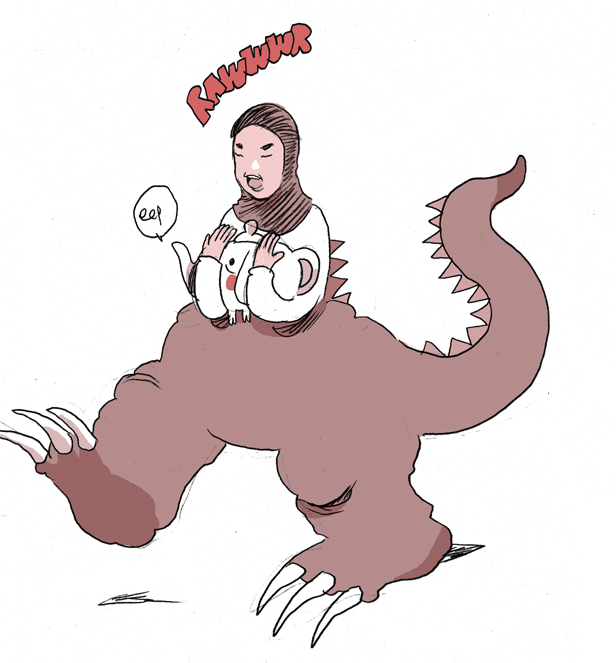 This is Inkstuds Radio and I'm David Brothers, a two-time Eisner Award co-loser. I used to run 4thletter!, the internet's most popular comics blog that also focused on wrestling, movies, music, Venom, and the black condition. I did Inkstuds Spotlight a few years back, taking a look at the world of comics from a variety of different perspectives, and Robin Inkstuds, the proprietor of this fine internet broadcast, gave me an open invite to come back and interview whoever I'd like.
I chose Zainab Akhtar, the mind behind Comics & Cola (found at comicsandcola.com, with a Tumblr supplement atwellnotwisely.tumblr.com) and a comics critic and tastemaker whose voice I appreciate greatly in the current comics landscape. She has a taste for things that are new to me, and a way of describing them that fascinates me. She's done an Inkstuds or two herself, most recently with Michael Deforge.
I reached out to her for an interview/conversation, and she was kind enough to say yes. We talked about Mads Mikkelsen, her childhood experience with comics, what led to her critiquing comics, being focused on narrative, the community she has found herself in, serializing comics for others, friendship, a brief aside into Masamune Shirow, and whether Vin Diesel or The Rock is better, more or less in that order.
The intro music is Akira Ifukube's "Godzilla (Main Theme)." The outro music is Amit Trivedi & Tochi Raina's Motorwada Song.

Zainab and David, In Conversation
[ 1:10:46 ]
Play Now
|
Play in Popup
|
Download