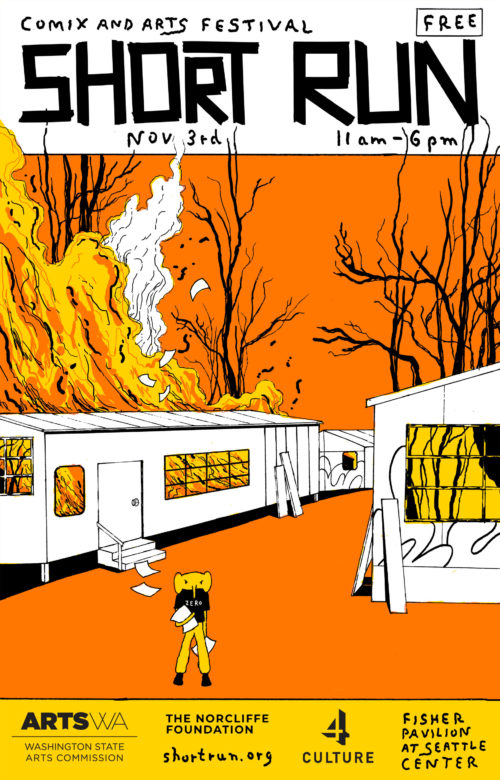 Guest 'stud Kit Brash is here with the first in a run of talks with some of the dedicated folks who organise independent comics shows in North America. Seattle's Short Run Comix & Arts Festival is in its eighth year of free entry, and happening this week in its regular home underneath the Space Needle. Hundreds of exhibitors cram shoulder to shoulder into the Fisher Pavilion, with programming & panels across the grass in the Vera Project.
Co-founders Kelly Froh and Eroyn Franklin have been with the show since the start; Eroyn stepped down two months ago, but will be tabling with their own respective books at the show on Saturday November 3rd. Check out all the details, including satellite events before and after, at ShortRun.org.
If you like this podcast and want to hear more, please consider supporting Inkstuds on Patreon.

Kelly Froh and Eroyn Franklin
[ 1:11:55 ]
Play Now
|
Play in Popup
|
Download