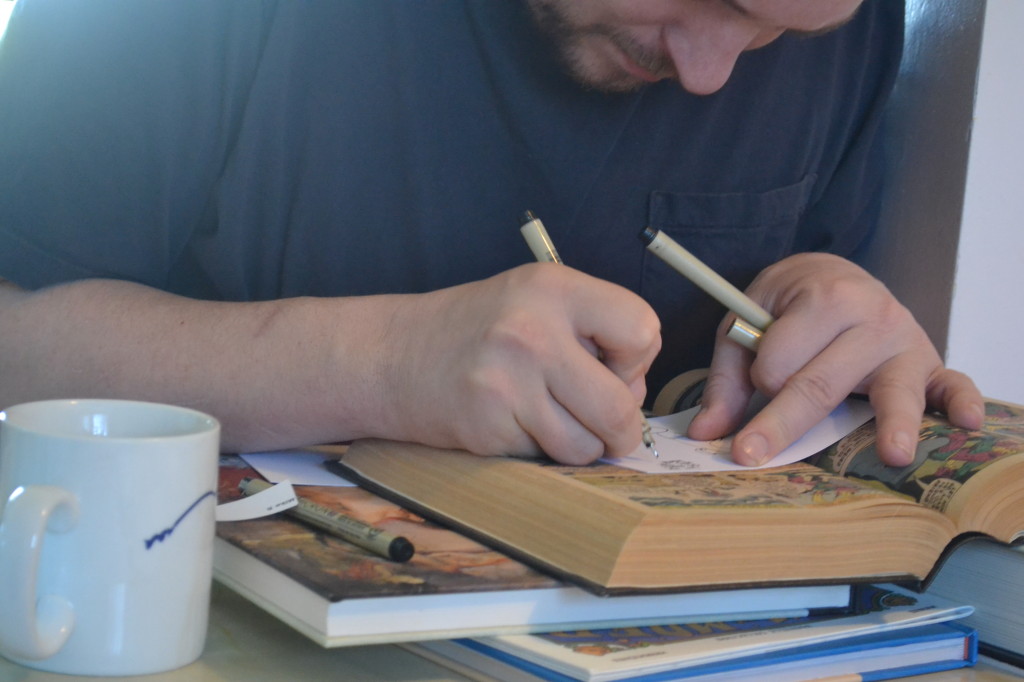 Thanks to the amazing support from listeners, friends, fans and family, we were able to raise money for Brandon Graham and I to travel and do interviews. Our first destination was Los Angeles. The following report covers that leg. Â Follow below for a super lengthy report. The photo above is evidence of Brandon working hard on drawing postcards for kickstarter rewards
On an early thursday morning, I was picked up by Brandon and driver/friend/gluttonforpunishment Shannon Lentz. Shannon had customized his car to feature the logo for the road trip.
I was worried about going through the border with such a pretty image on the hood of our car. The original plan was for brandon and I to fly down to LA and spend a heavy week doing a lot of interviews. Shannon offered to drive and since the costs wouldn't be that much different to drive and would allow us to add in some interviews en route. Shannon was the only driver for the 20+ trek from Vancouver to LA, so please be kind to him. He put up with a lot. We grabbed Simon Roy along the way. Simon's a good friend and close collaborator with Brandon. He rounded out the trip quite nicely. Brandon was excited to see him.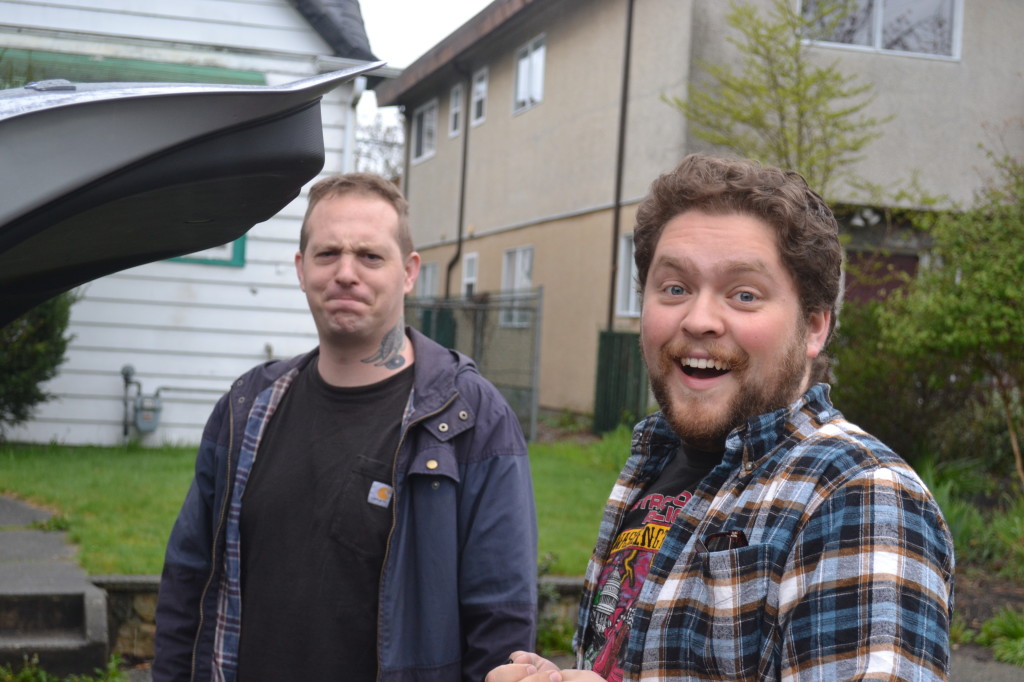 The border wait wasn't too bad. We had a hard time explaining the trip to the border guard. He wanted to know if we were going to interview Todd Mcfarlane about his baseballs. That was not in the plans.
We were mesmerized by this RV.
Sonic was our first stop in America. This was a mistake. A big big mistake. Both Brandon and I felt like crap for the next couple of days. Friends don't let friends go to Sonic. Sorry Brandon. It was my idea.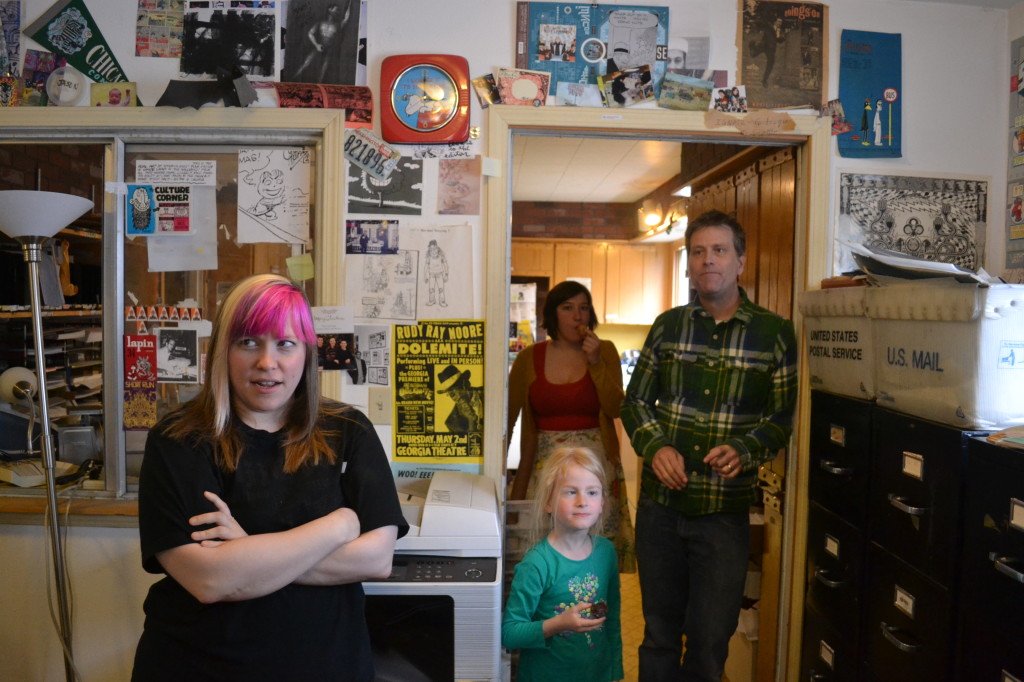 I brought timbits to the Fantagraphics office. I really like those guys and it was good to have a quick visit. I had originally intended on doing some kind of interview with Eric Reynolds while we were there, but we were way way behind schedule.
Fanta-staffer Mike Baehr was the first to get their kickstarter reward. Thanks Mike!
Here is what it looks like when people work. As you can tell, there is very little clutter.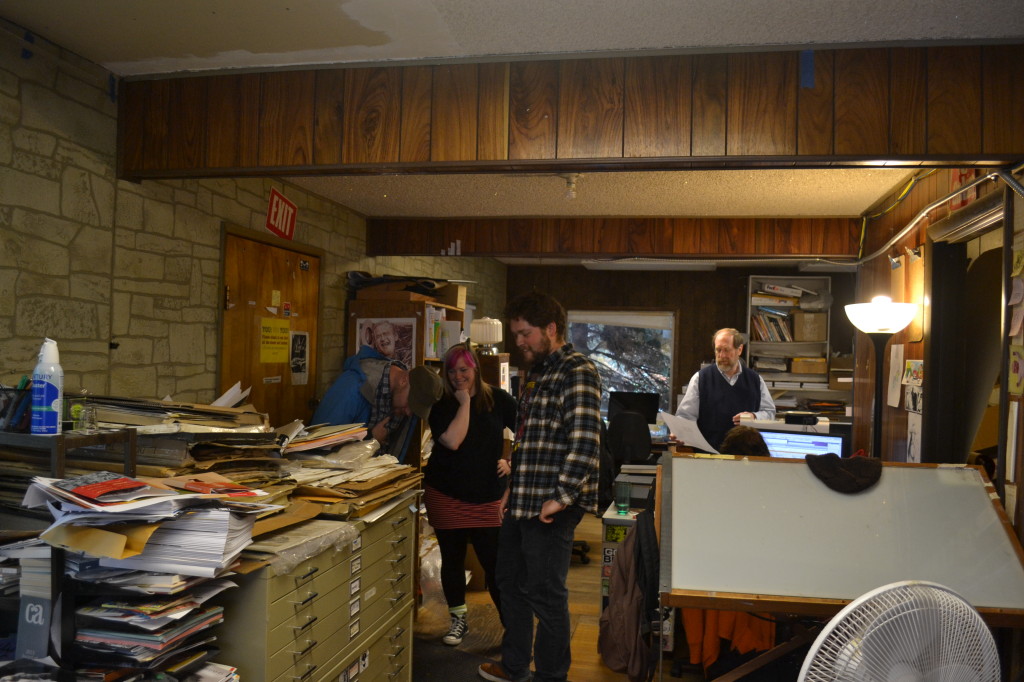 I love the bathroom so much.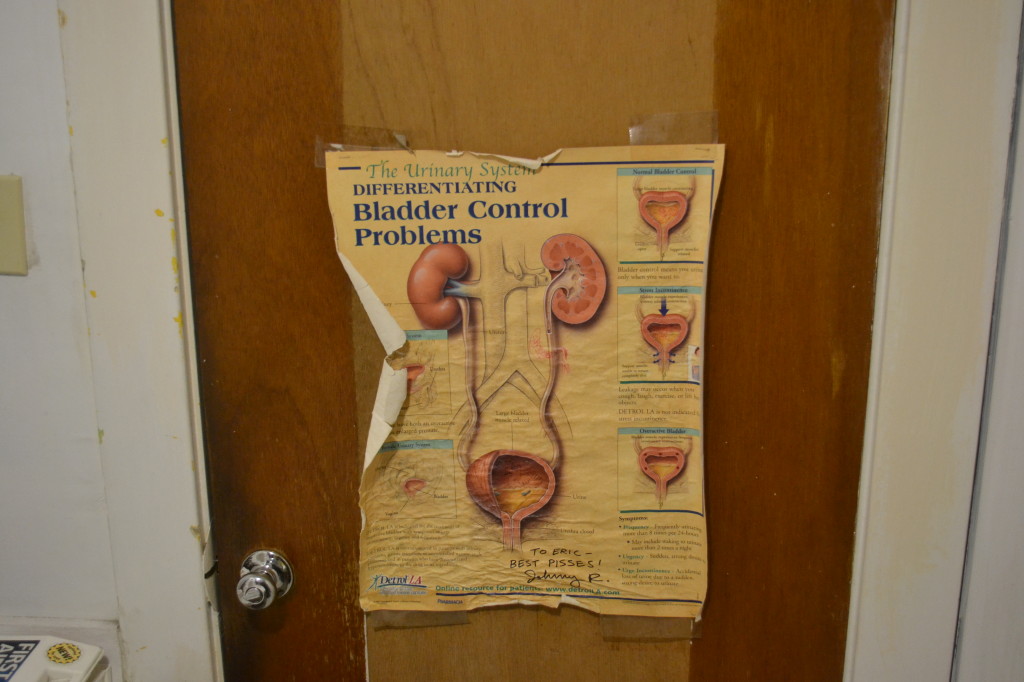 Brandon and Eric had a bit of a chat while Brandon drew Eric. You can see that drawing when we publish the tour book!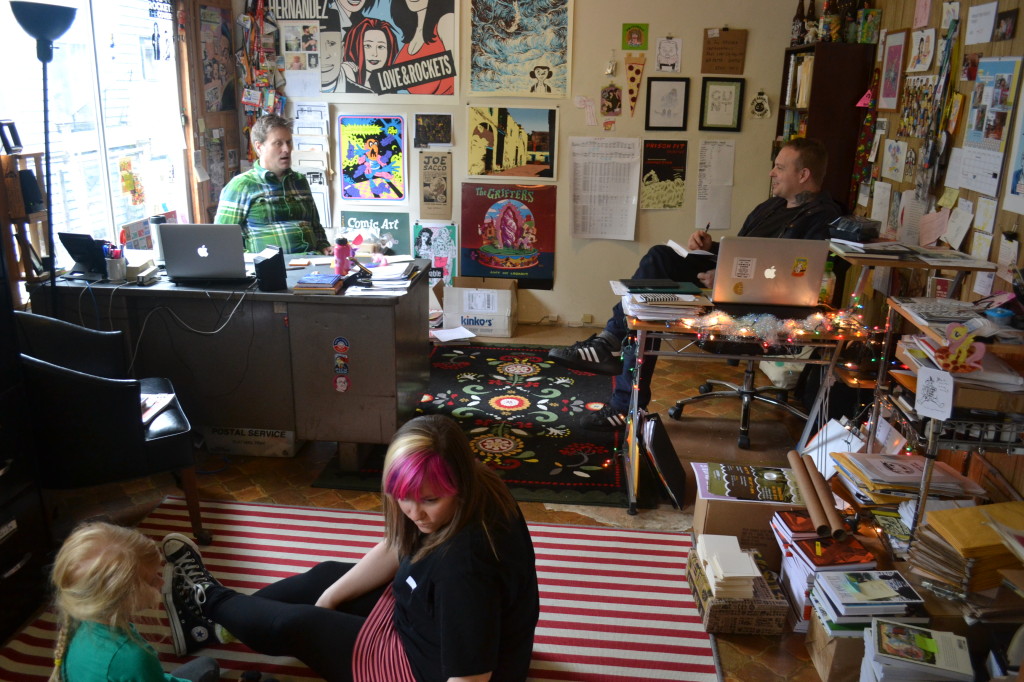 I often feel the same. 
After eating donuts and talking to friends, we got back on the highway. We stopped again in Tacoma. Our engine was being funky. We brought it into a garage and they said we had crappy gas. We filled our tank in the same town that we got Sonic. A pox on you Ferndale.
Our stop in Portland was very brief. We needed better gas.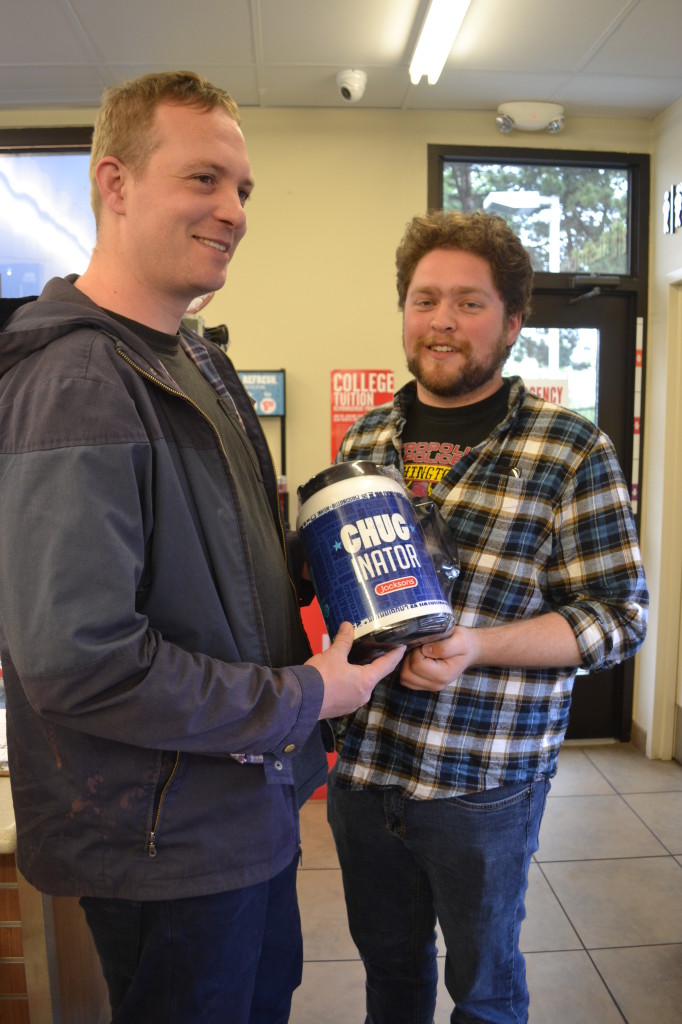 We next stopped in Eugene to see the Allreds. I had not yet done a proper interview with Mike and Laura and so this was perfect. They had put in a new studio since we were there last. It was pretty amazing.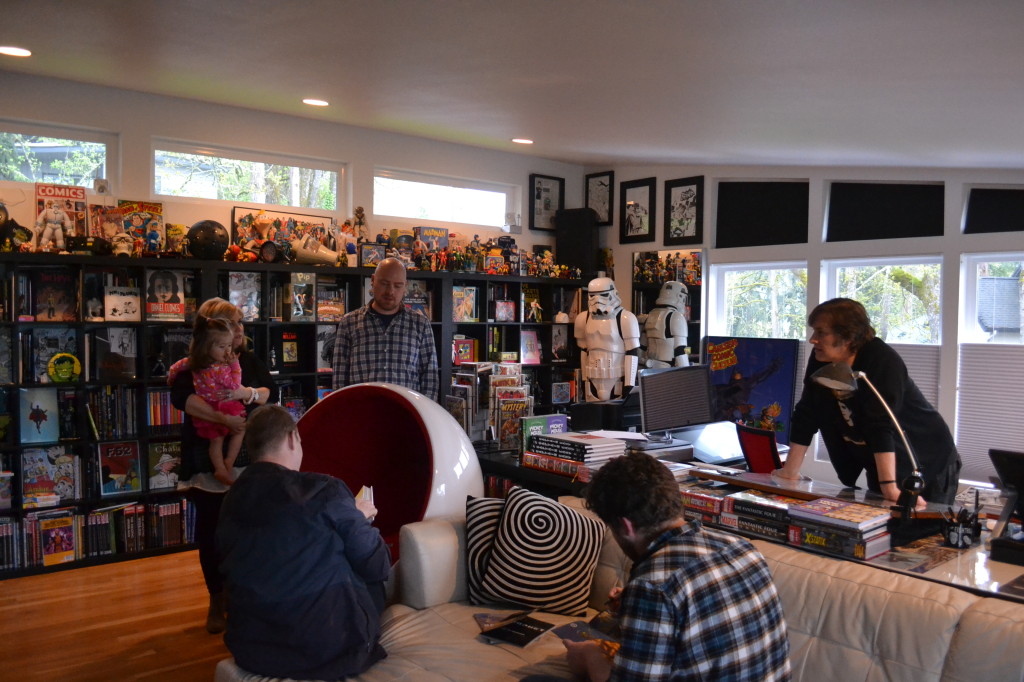 There was a pretty sweet moment when Mike released who Simon was and excitedly pulled out a bunch of his comics for Simon to sign. The interview itself was a blast. Probably one the most personally deep interviews I have ever been a part of. That one left us talking for quite a while that night. After the interview, we went to PF Changs. One of our listeners sent a stack of gift cards so we took the Allreds out for dinner. Thanks! That night, we drove to Roseburg. which felt pretty appropriate, since that was were Mike grew up.
We left early. Really early. The Econolodge had a bunch stuff for us to eat in the morning. thank you Econolodge.
We stopped for gas outside of Merlin.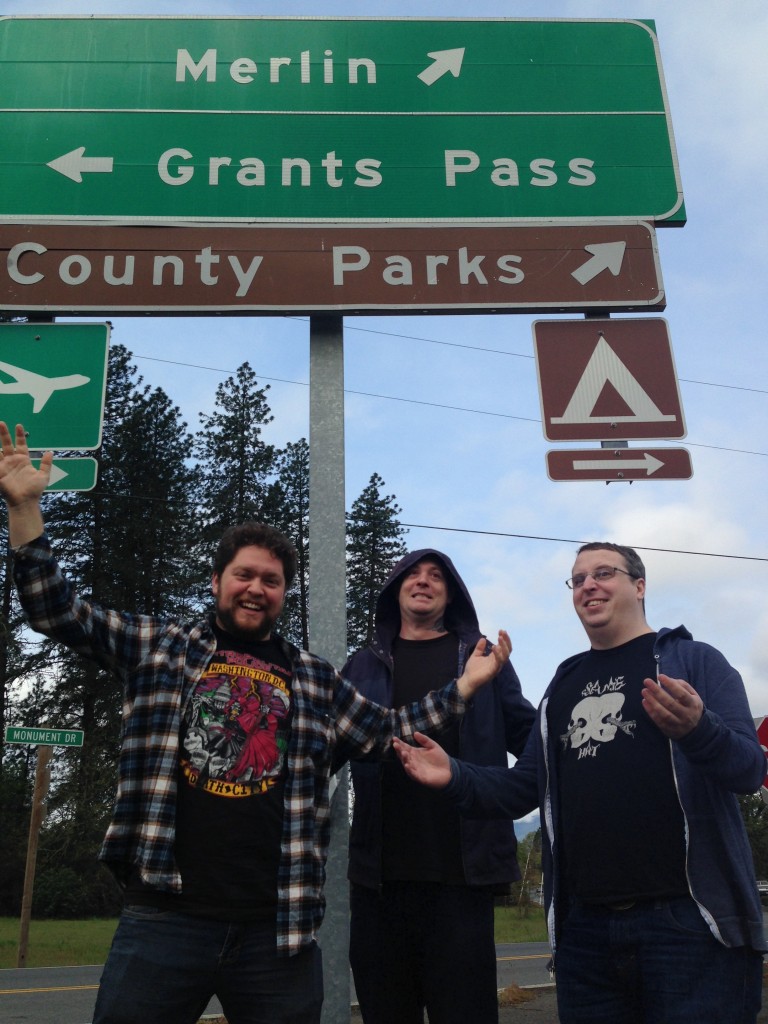 Our next stop was for lunch in Redding, California. We looked up comic stores and this one came up. Endless Treasures. It sucked. It was a thrift store that had 3 boxes of comics. Shannon bought a bunch of Moebius cards, which was cool. but other than that, it was sucksville.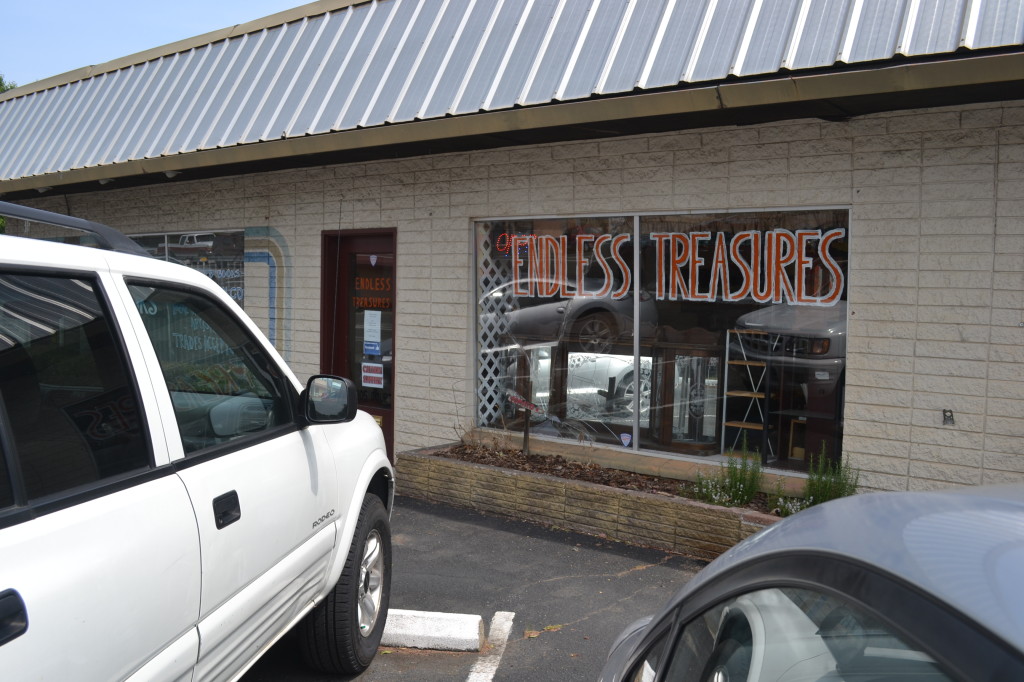 The burgers were good though. And so was this painting.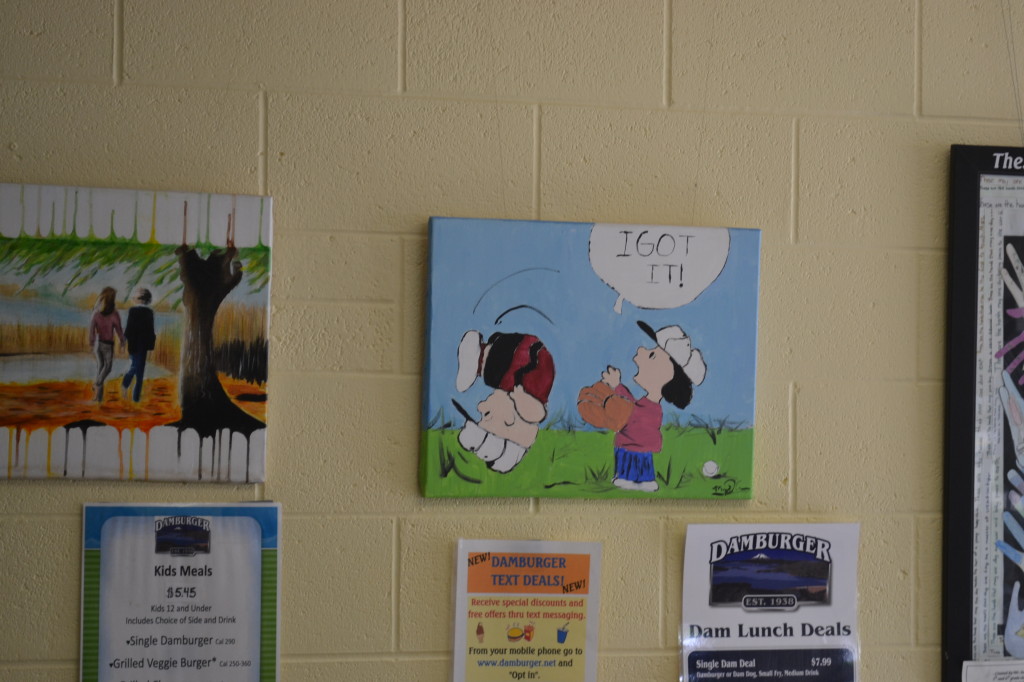 We went to get coffee at the worst coffee shop ever. they spent 20 minutes talking to their friends before even acknowledging us. You suck, Brew Craft Coffee, more like Brew Shit Service!
Blah, anyways, what does this license plate even mean.
We continued on to San Francisco. 
I like all things Bauhaus.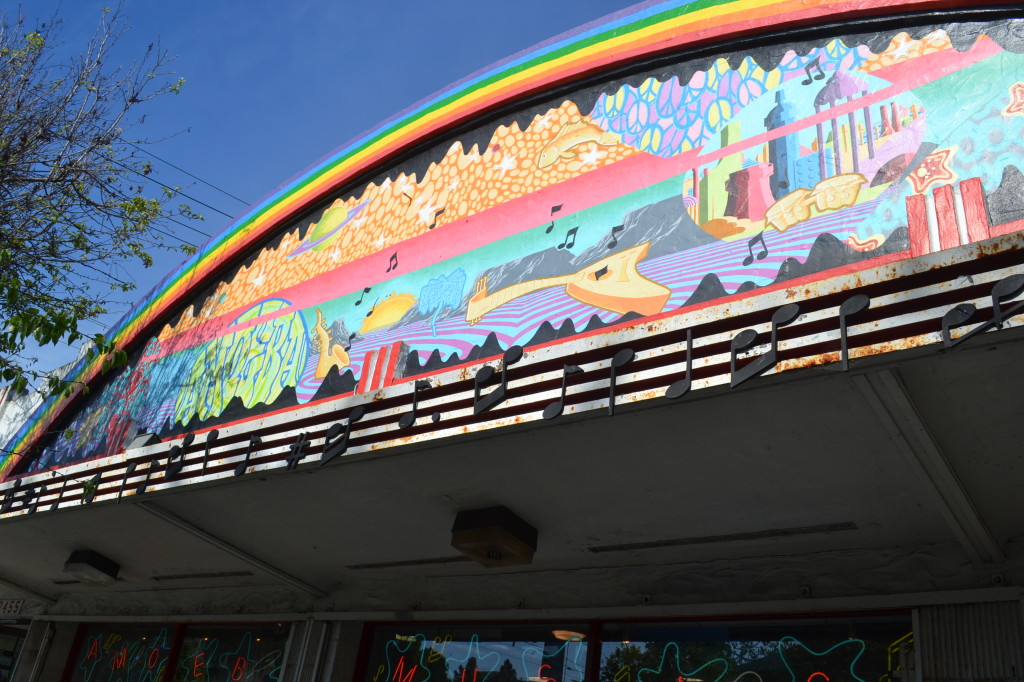 Folks that know me, know that I have a very particular taste in music. I like a lot of stuff. While the rest of the crew went to visit Image comics. I went shopping in Berkeley and found some good stuff.
Simon and I were very happy with the view.
As you can see, the homework never ends. Brandon is reading Pelu by Junko Mizuno in prep for an interview the next day. I am standing there bossing everyone around, telling them how we are going to have fun that night.
We wandered around town and eventually found beer in a pub, where we were joined by Ron Richards from Image comics. Ron and shared horror stories of travelling with Brandon.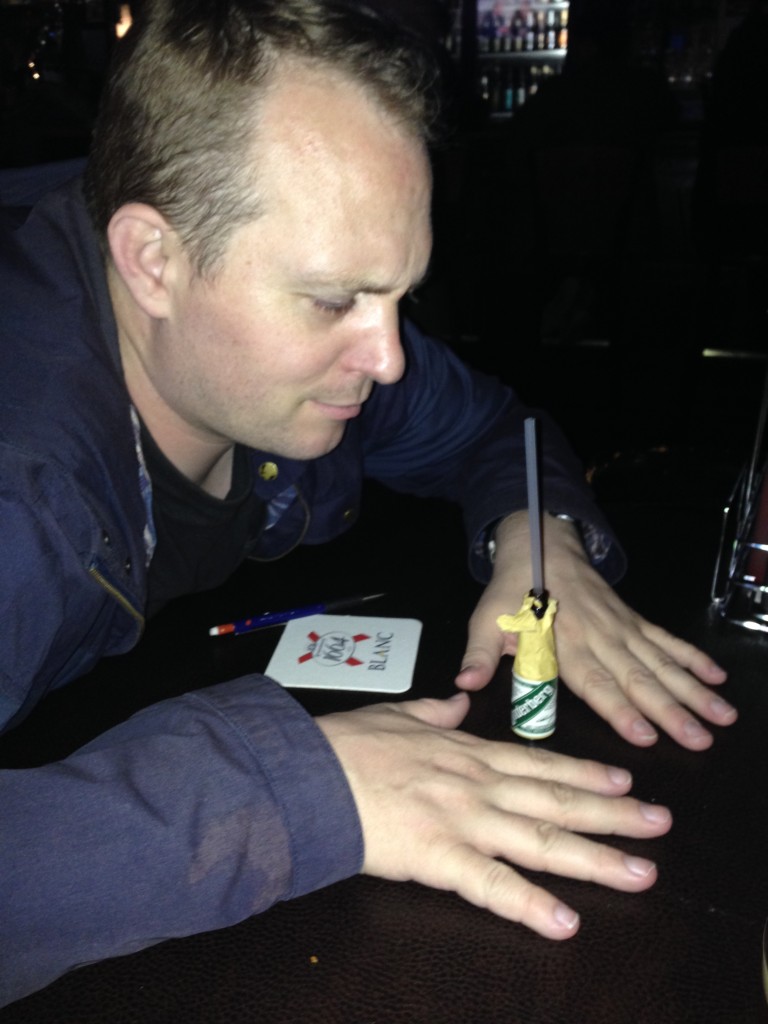 We crashed hard that night. The beds were comfortable.