Day 1 – I traveled down to Portland for the Stumptown Comics Fest with good friends Emily Carroll, Claire Gibson and Brandon Graham. We started at a frightfully early time of 5:30 am. I will spare you photo's of us at the train station. None of us felt particularly photogenic. But this shot captures the general feeling.
The rest of the crew got up to some furious drawing battles while I dozed off to the dulcet train tones.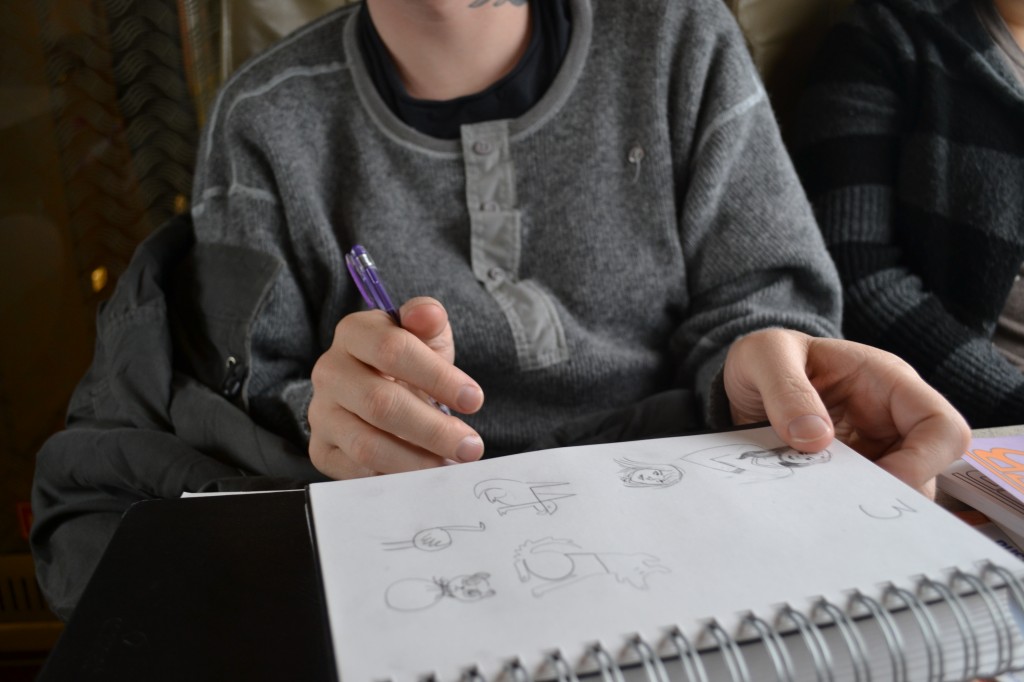 Sarah Glidden joined us in Seattle, which seemed to bring a renewed energy to our voyage. Sarah and I had a great talk about the panel we were preparing for at Stumptown. It was interesting hanging out with her and the rest of the crew. She comes to comics from a completely different direction from the rest of the crew, not being seeped in geek culture. I like how comics have really changed over the years and discussed on so many different levels.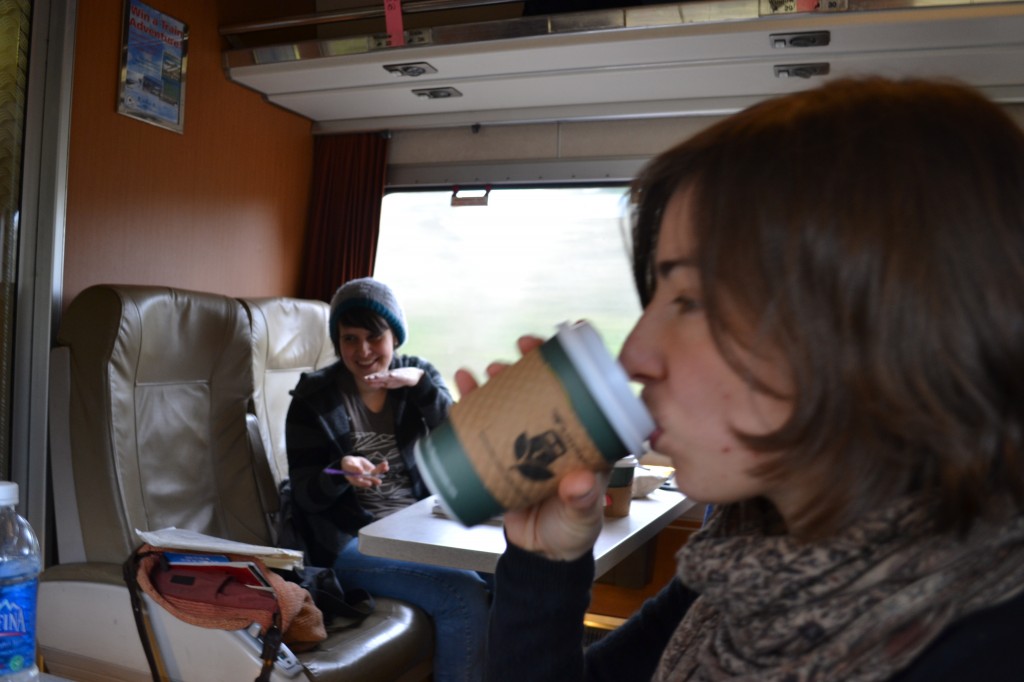 I stayed at the Jupiter Hotel. It was a good room, but a little loud at night, with the bar basically outside the room. Someone marked my door.
Claire and I went downtown to hunt down good times and donuts. Claire wasn't too into the idea of super sugary donuts, so I suggested getting one of the more basic donuts. This is what she choose.
I wanted to buy this for James Stokoe, but Voodoo Donuts was closed on Monday when we were coming back.
We met back up with Brandon at Floating World. Jason Levian runs a great shop. I launched the Inkstuds book there back in October, because of how much I feel a kindred interest with what Jason is doing. Brandon was staying with Joe Keatinge, the supreme executive commander and leader of the Popgun anthology from Image. Joe and I like to argue.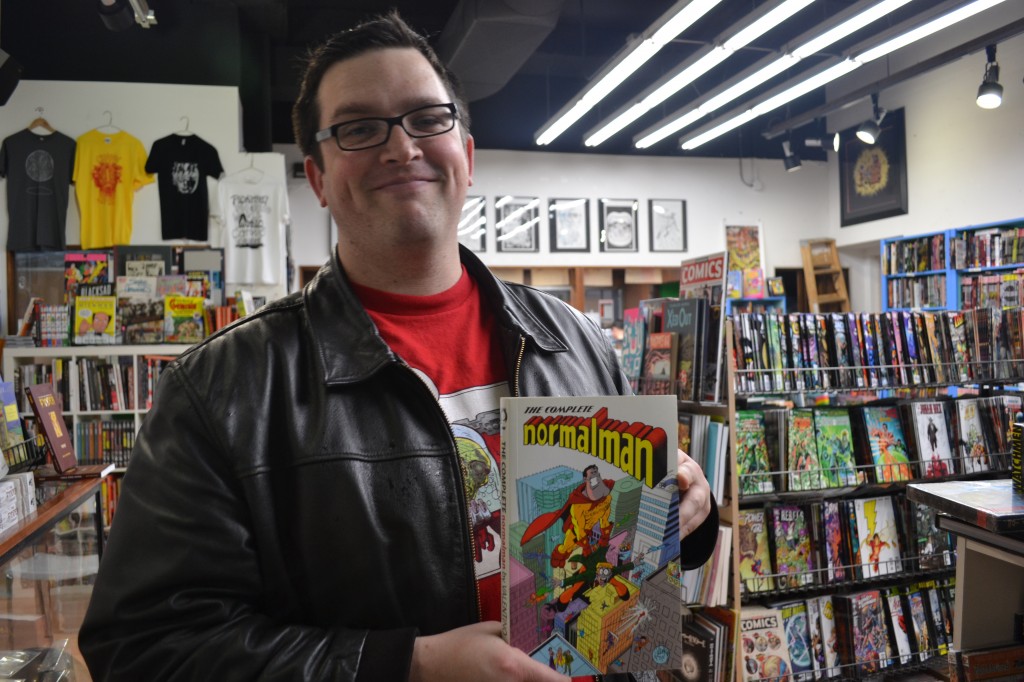 Floating World was playing host for Benjamin Marra. He gave me some fierce Blue Steel. Are you reading his books?You really should be.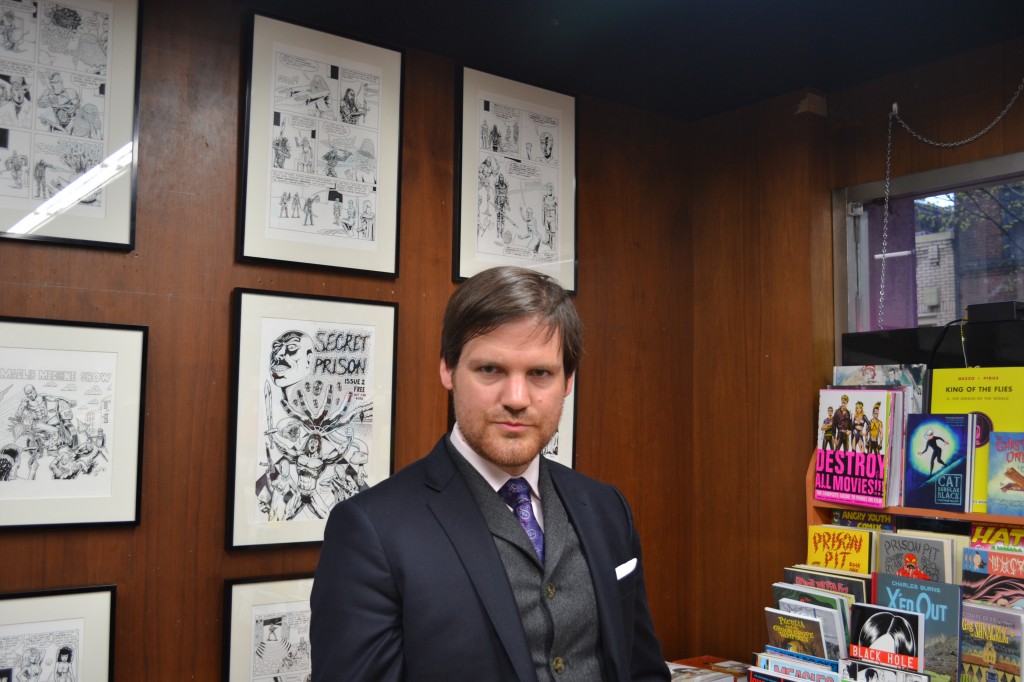 It was a pretty long day, so we went for some grub, where Claire met a charming dog.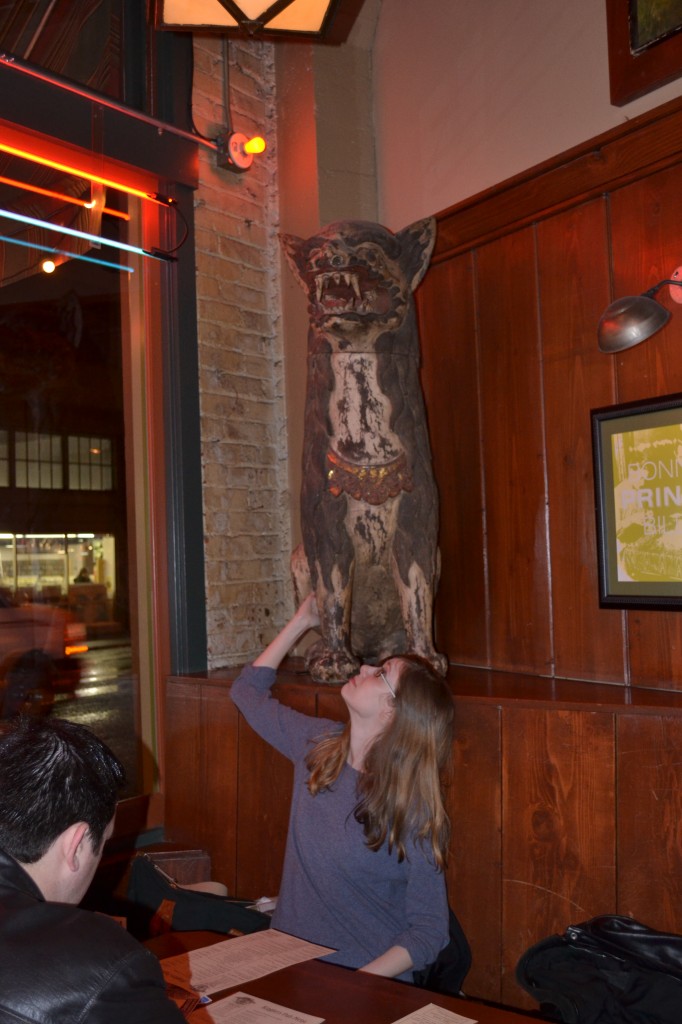 I finally found the source of Brandon's supreme cartooning powers.
Day 2 – Friday morning, after some delightful breakfast at the hotel, we met up with Brandon and Joe at the convention center. They were joined by patron of friends, Richard Starkings. Richard and I had a good chat about how awesome Shaky Kane is. Joe was keeping it classy as always.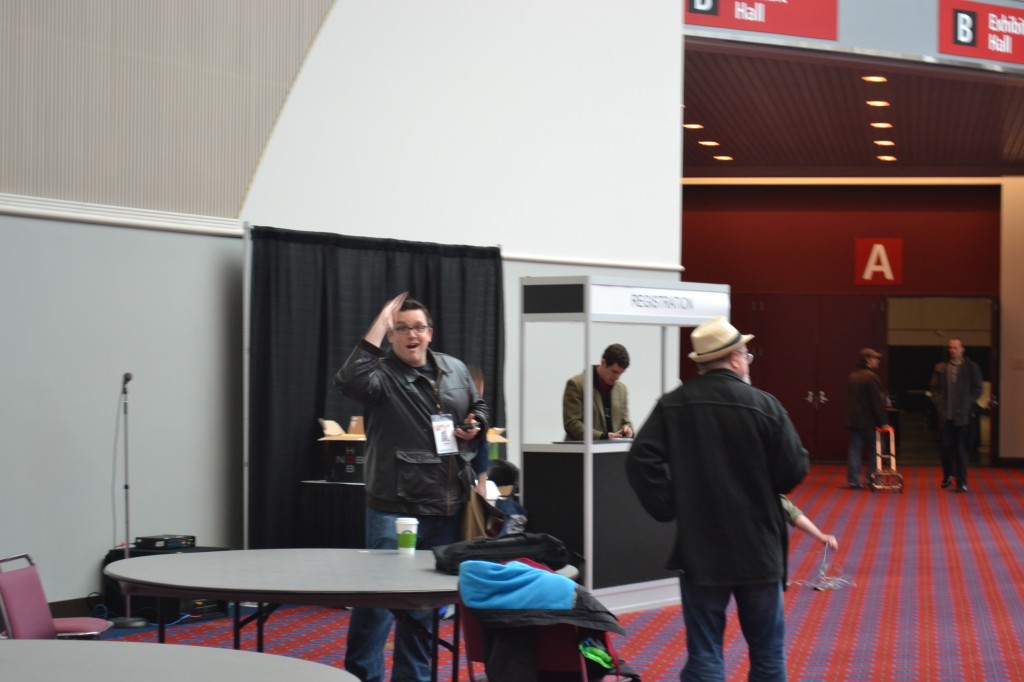 I ditched out on everyone to go hang out with one of my favorite people, Jen Vaughn. Jen was an amazing hostess for me when I traveled to New England last year, and is forever endeared to me.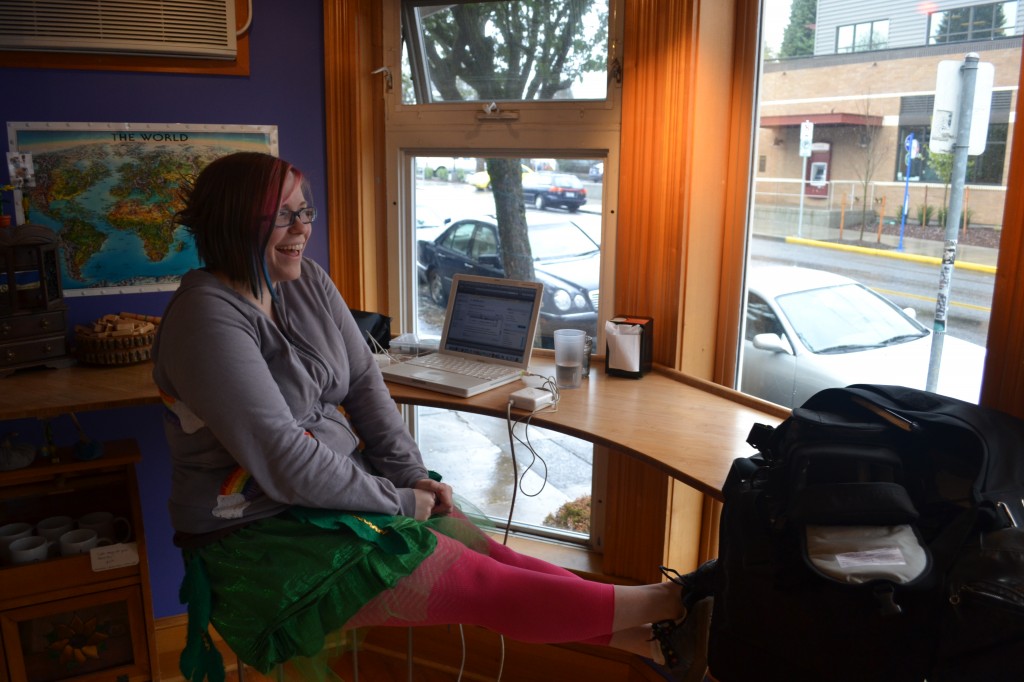 We went on an epic journey to the Dark Horse offices. We had a bit of a snafu on the way, and Jen captured the delight in my eyes. The rain that day was something fierce.
At Dark Horse, I met Philip Simon. He told me about some amazing projects that he is working on, including a collection of Bernie Wrightson Creepy stories. That stuff is gold, I tell's ya.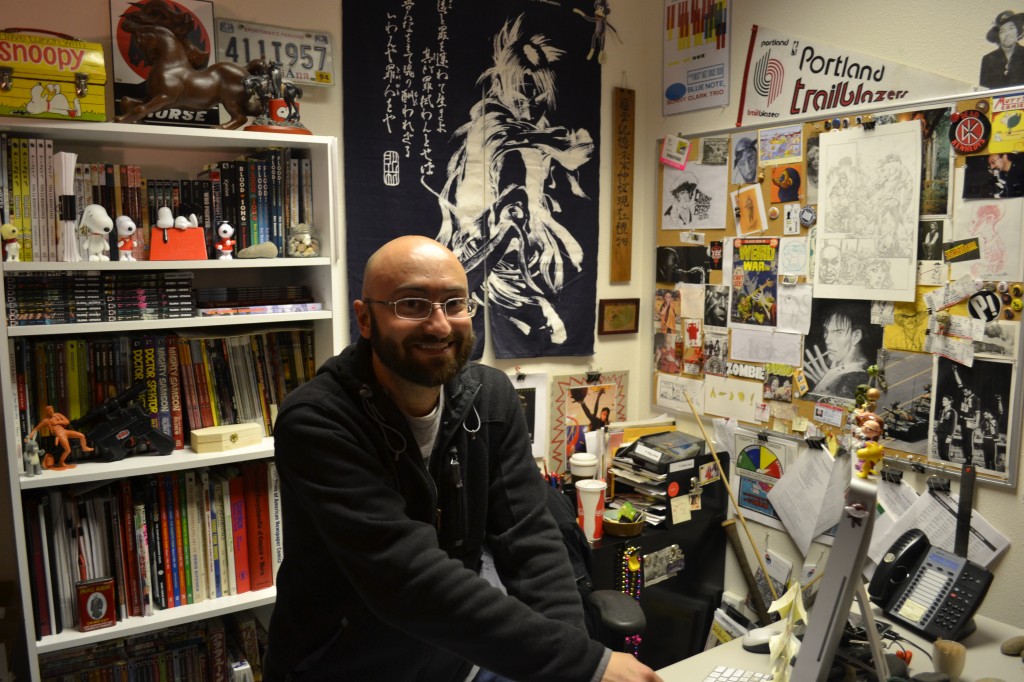 Someone had this hanging in their office.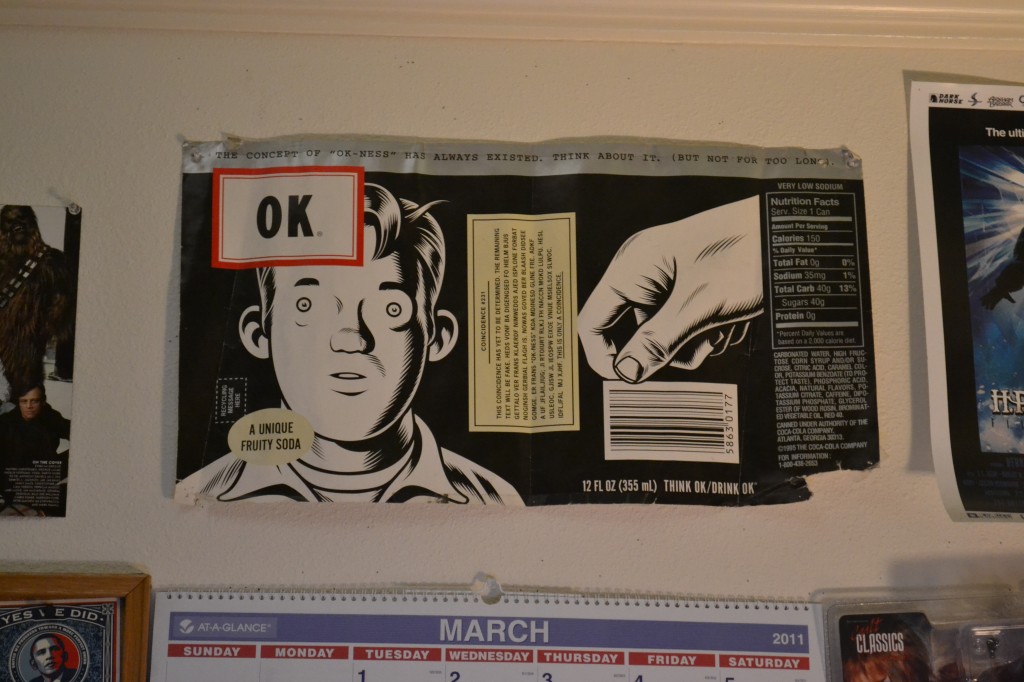 Jen has amazing taste in books.
This was above the till at an antique store by the Dark Horse offices. They also had some sweet milkshakes. Jen sat on the same seat that JFK sat on at one point.
That night, I ended up at the Comic Reading hosted by the very fine, Guapo comics. Tom Neely was there with some nice cards promoting his Wolf book. Tom's work really excites me.
Tom introduced me to his fellow Igloo Tornado member, Levon Jihanian. I really enjoyed his reading.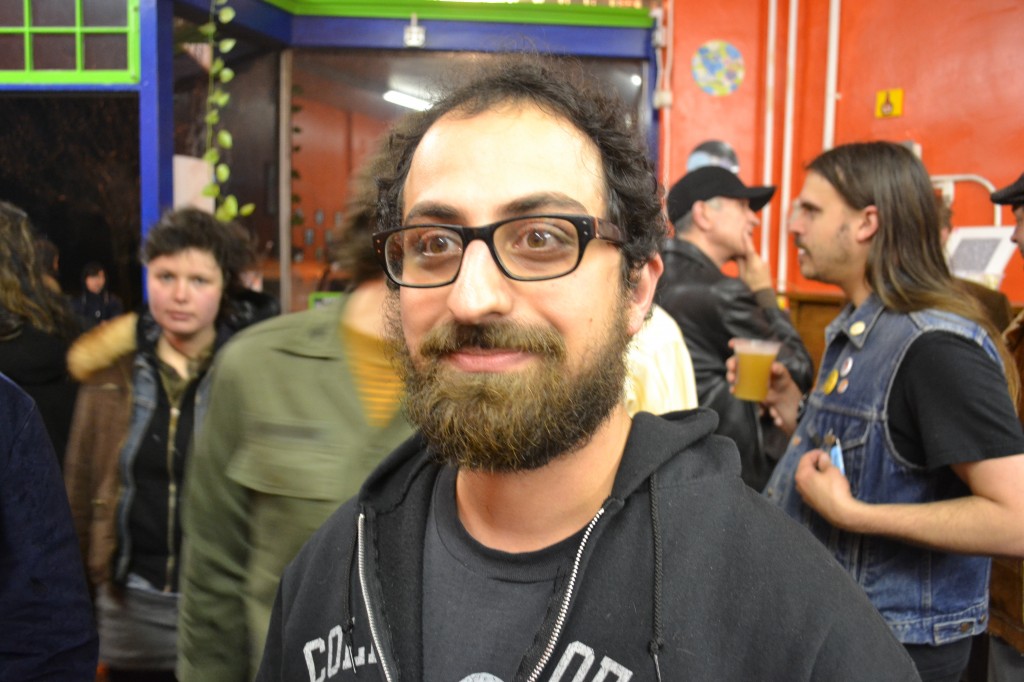 Andy Johnson, owner of Cosmic Monkey comics, snuck off to meet up with some more great folks. Here is Andy and my favorite guy in Portland.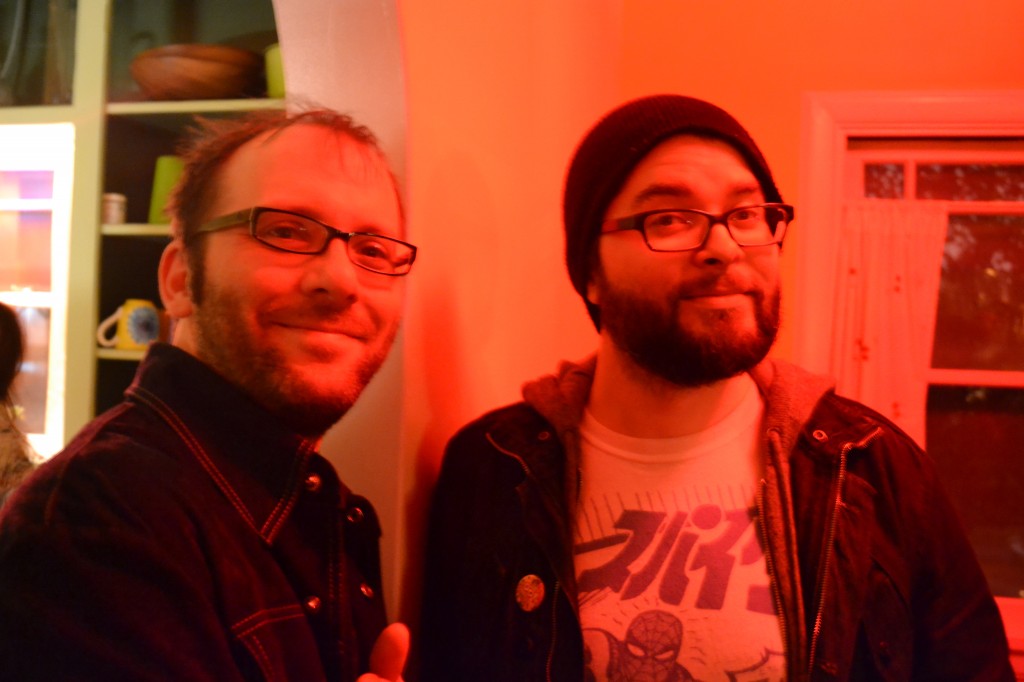 I was stocked to see Ben Catmull there.
I caught up Brandon and Joe, who were chatting with Jeffrey Brown. I think they were in the midst of planning the future of comics.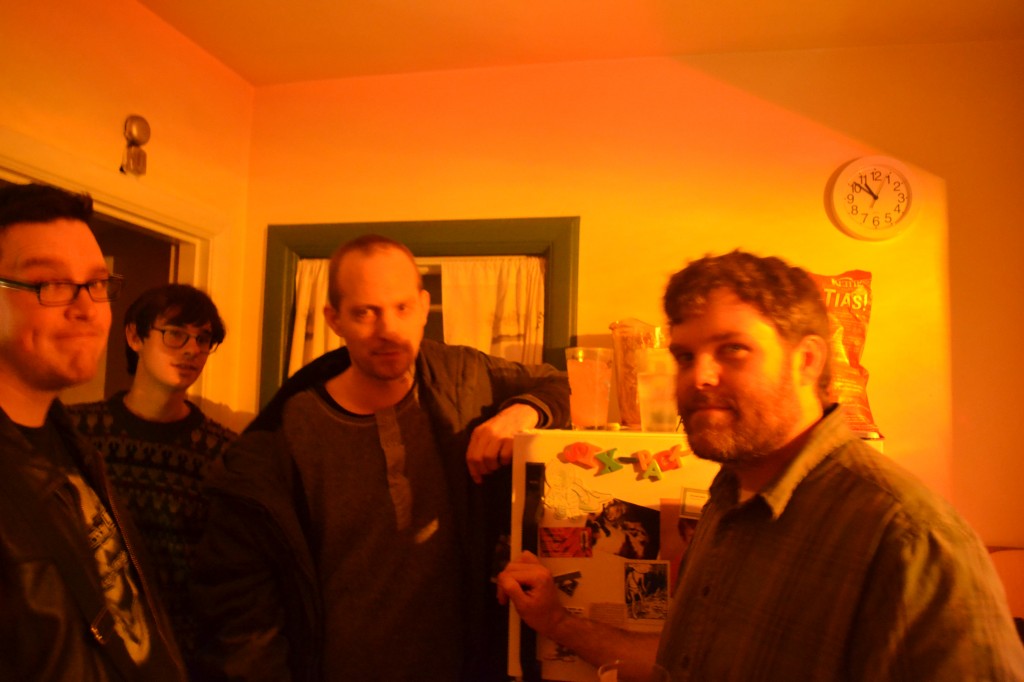 To be continued!!!!!