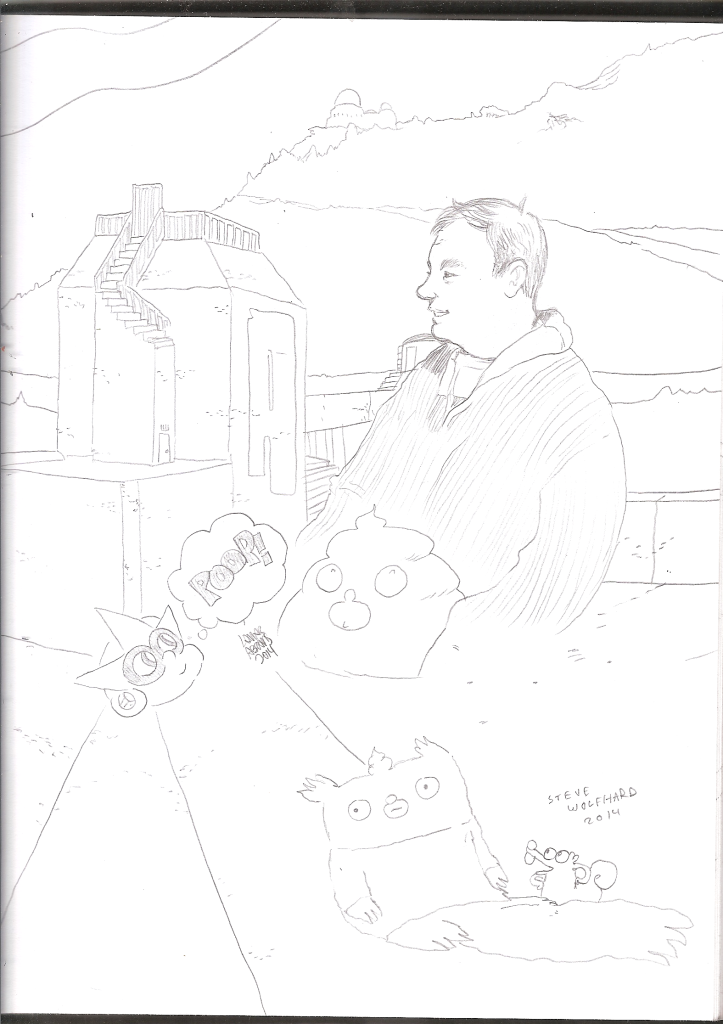 Brandon and I were very excited to chat with Steve Wolfhard. Steve is a former Vancouverite that has since moved to Los Angeles to become a storyboarder on Adventure Time. Together with his writing partner Tom Herpich, they create some of the most amazing thoughtful introspective and odd shows I have ever seen on tv. Whenever a new episode by them is on, it's an immediate watch in my house.
Steve's comic work in Cat Rackham is very much loved and excellent. During the interview, Steve mentions losing the files for the comics, but thanks to his wife, Leslie, his site is back up with of his lost comics work!
This episode is brought to you by the fine folks at Robots From Tomorrow.

Steve Wolfhard
[ 47:59 ]
Play Now
|
Play in Popup
|
Download