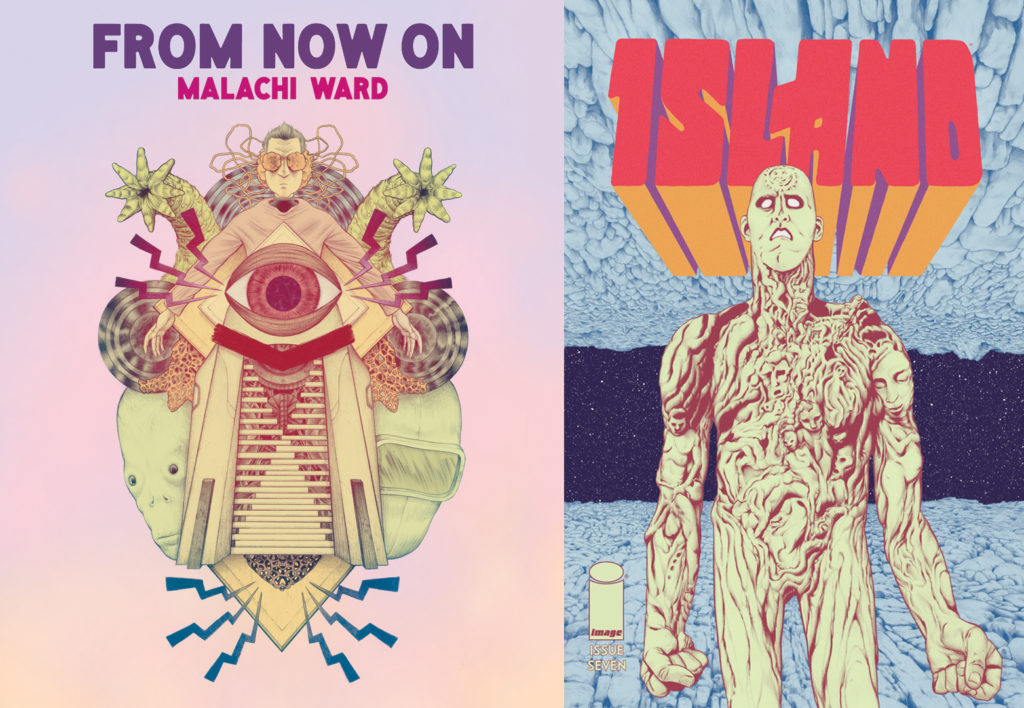 Malachi Ward makes beautiful, intricate science fiction and fantasy comics. The stories are set in richly illustrated, fantastic landscapes, addressing existential questions and carrying a certain dark edge that I appreciate and associate with some of the very best science fiction writing in prose or comics. I was eager to talk about his recent work: a new short story collection from Alternative Comics called FROM NOW ON, and the serialized story he's working on with Matt Sheehan in the ISLAND anthology called ANCESTOR. We also talked about time travel, why people explore strange new worlds, religious cults, and why we love Vancouver so much. I think Malachi is doing some really interesting comics right now and I hope you'll check them out.
Interview by Sean Ford
If you like this podcast and want to hear more, please consider supporting Inkstuds on Patreon.

Malachi Ward
[ 1:06:30 ]
Play Now
|
Play in Popup
|
Download