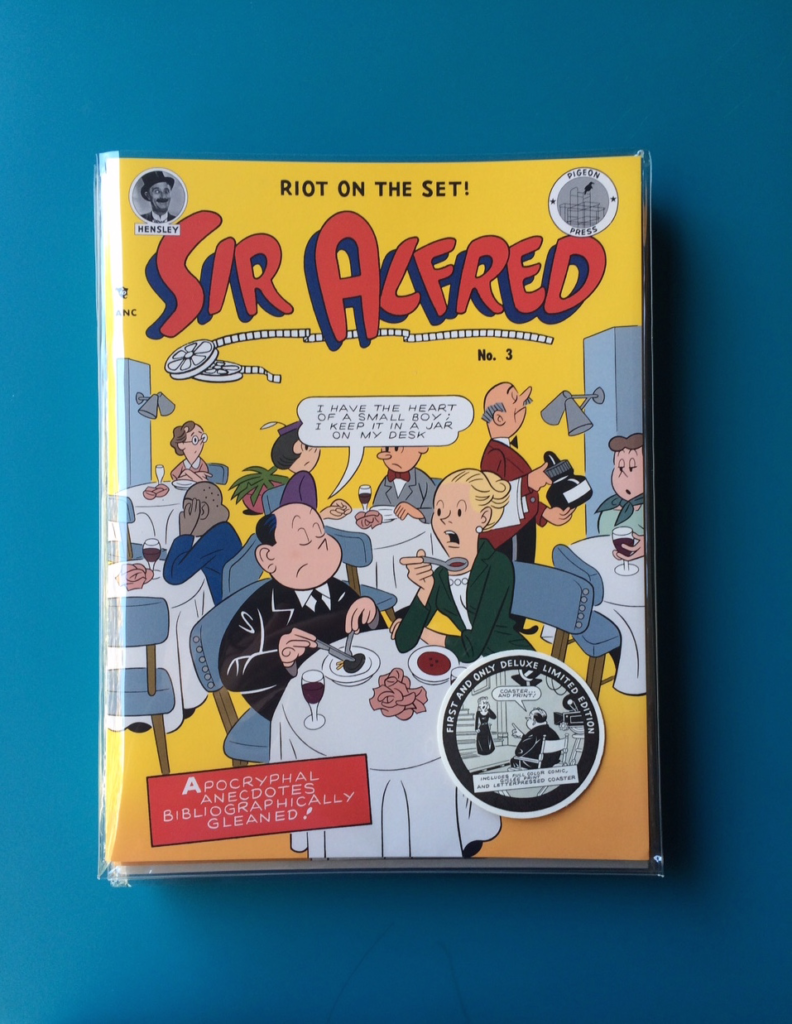 Tim Hensley is among the many great living underappreciated cartoonists. His work is impeccably crafted, witty, inventive, it feels at once frozen and alive, questioning constantly the language, the medium, the relationship between drawings and words. There's no one like him.
Dan Clowes described Wally Gropius as "a work of unassuming genius that rewards on ever-deepening levels on each re-reading" and this quote applies just as well to Tim's two other books, Ticket Stub and, most recently, Sir Alfred Number 3, a comic-strip biography of Alfred Hitchcock that is unlike anything you may expect from the phrase "comic-strip biography."
Read these comics with care and patience that they deserve. We could end it at that–the books speak for themselves, but I did talk to Tim for quite a while about writing, high and low culture, literary influences, found texts, punchlines and weather, so go and press the play button below. Bye.
– inkstuds note, this interview was conducted by another fantastic cartoonist, Roman Muradov.
If you like this podcast and want to hear more, please consider supporting Inkstuds on Patreon.

Tim Hensley Interviewed By Roman_Muradov
[ 1:30:49 ]
Play Now
|
Play in Popup
|
Download