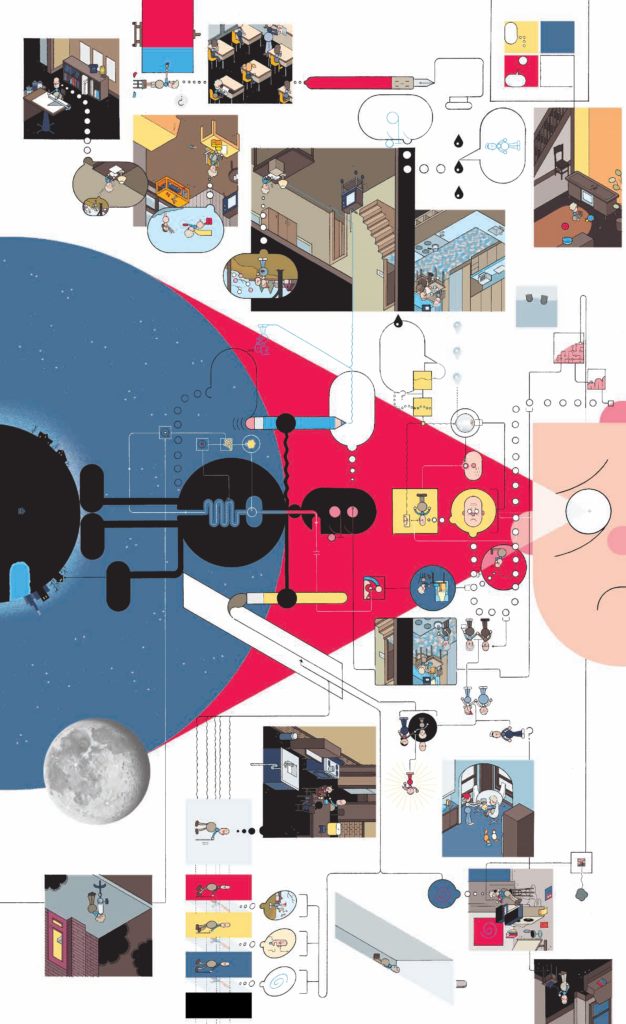 Chris Ware joined me to chat about his new book from Rizzoli, Monograph. I have been a huge fan of Chris's for a number of years. When I get a new book by him, I inhale it right away. In preparation for this interview, I reread the majority of his work, and got new perspectives and insights.
Monograph is a really fantastic document in understanding Chris Ware and how his work is created. I'm not going to say too much, just take a listen and enjoy the book.
Addendum from Chris – The fading non-photo blue lead is "Pilot 0.7 Color Eno Soft Blue," not Uniball
If you like this podcast and want to hear more, please consider supporting Inkstuds on Patreon.

Chris Ware
[ 1:32:47 ]
Play Now
|
Play in Popup
|
Download