Yesterday, I went down to Seattle for my annual pilgrimage to Emerald City Comicon. While, as a show, Inkstuds focuses on interviewing contemporary cartoonists in the more um, for lack of a better term, alternative scope of things, I do have an insatiable love of a diverse range comics. Emerald City is great for my ridiculous shopping habits.
I drove down ridiculously early with my good friends Mark Pilon and Marley Zarcone. I didn't get a photo early in the day, so instead, look at one of Mark's pretty paintings.
My first stop was tracking down Peter Bagge to give him a copy of Inkstuds book. Reading the first Hate collection when i was a young teen, was a pretty transformative experience. Peter and I were talking about having him on the show again at some point soon for a very interesting discussion panel. More details as the arrive.
He was talking to Elaine Mills, who had traveled all the way from Saskatchewan for Emcity. She gave me a copy of her comic. I am always happy to see more young Canadian work, especially from the prairies, which i have little knowledge of what is happening there.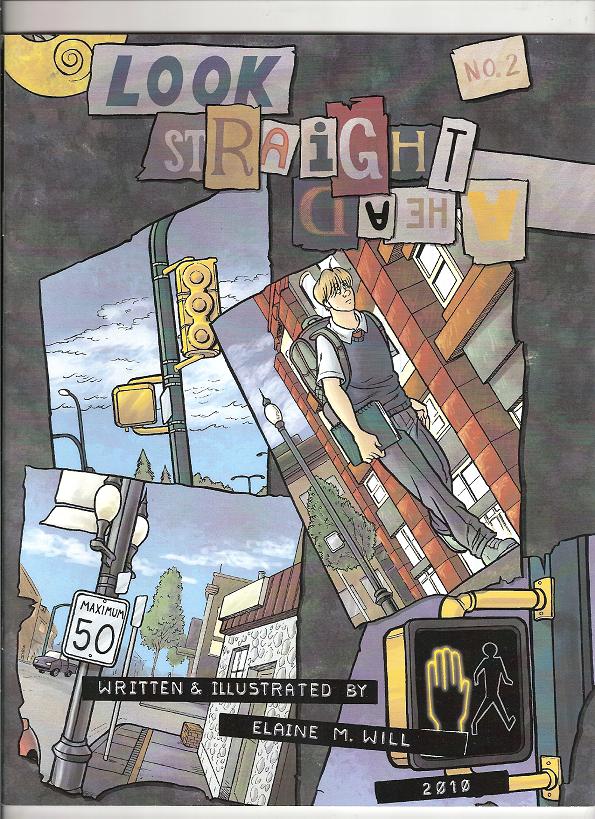 My next stop was to see Geof Darrow. I had interviewed Geof a couple of weeks ago, and really enjoyed talking to him. I would be happy to interview him over and over.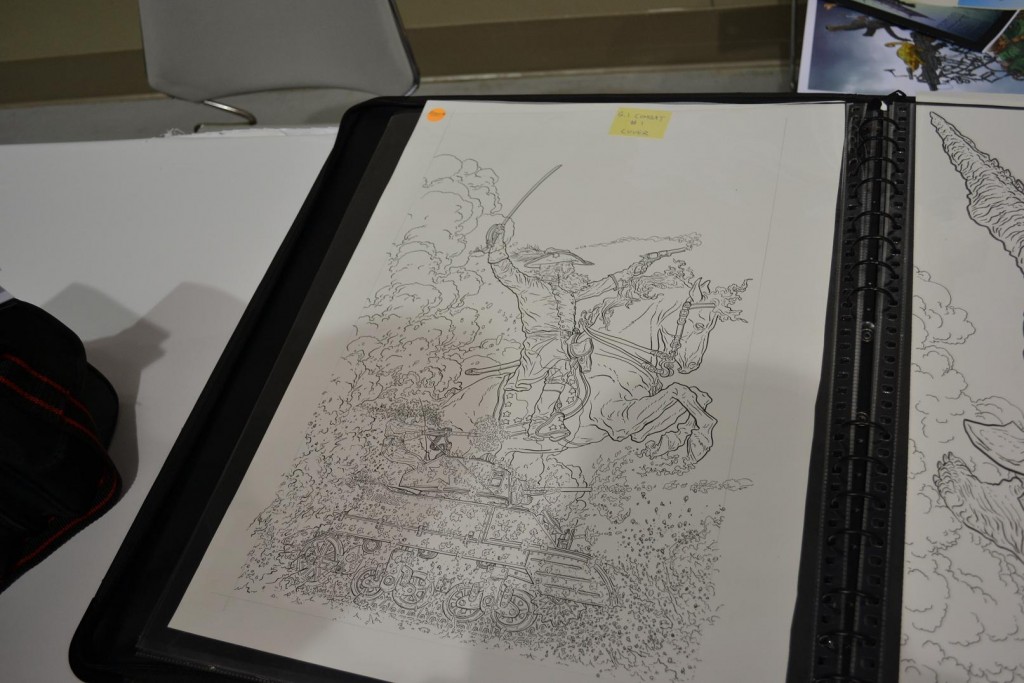 Here is the art I bought off of him.
Mark and I both got a little giddy seeing Sergio. I didn't talk to him, because I don't really know what to say other than thanks.
Joe Keatinge has quickly developed into a good friend of mine that I like to argue comics with. He thinks I am a snob and I think he is too generous with his taste. Sitcom will be debuting in fall of 2013.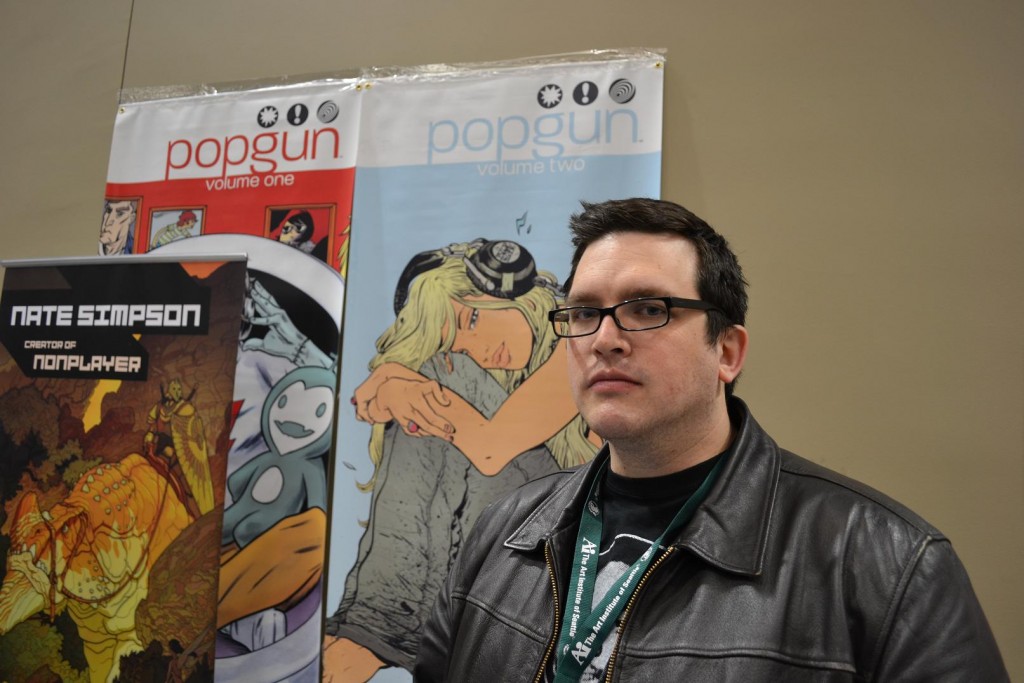 Joe was sharing his table with Nate Simpson. His debut book Nonplayer will blow your mind when it comes out. I had a chance to read it while Nate was working on it, and I think it's pretty pretty.
Oh hai, it's Maris Wicks and Joe Quinones.
There are two specific retailer's that I go down to Seattle to see. the first is the folks that publish this. I usually buy a bunch of undergrounds, but this time, it was just a massive stack of Heavy Metals. I nearly finished off my run! They also had a nice selection of fantastic underground tabloids.
The other retailer is a guy called Randy's Readers, which is a table of cheap silver and bronze age. I bought way too much stuff off of him…
I also saw some original art that left both Mark and I a little speechless and then frightened by the crazy prices.
Hicke mainstay's and bro's Graham Annable and Scott C. were there as well.
It was good to see the guys there as well as Farel Dalrymple and Scott Mills. Love those guys.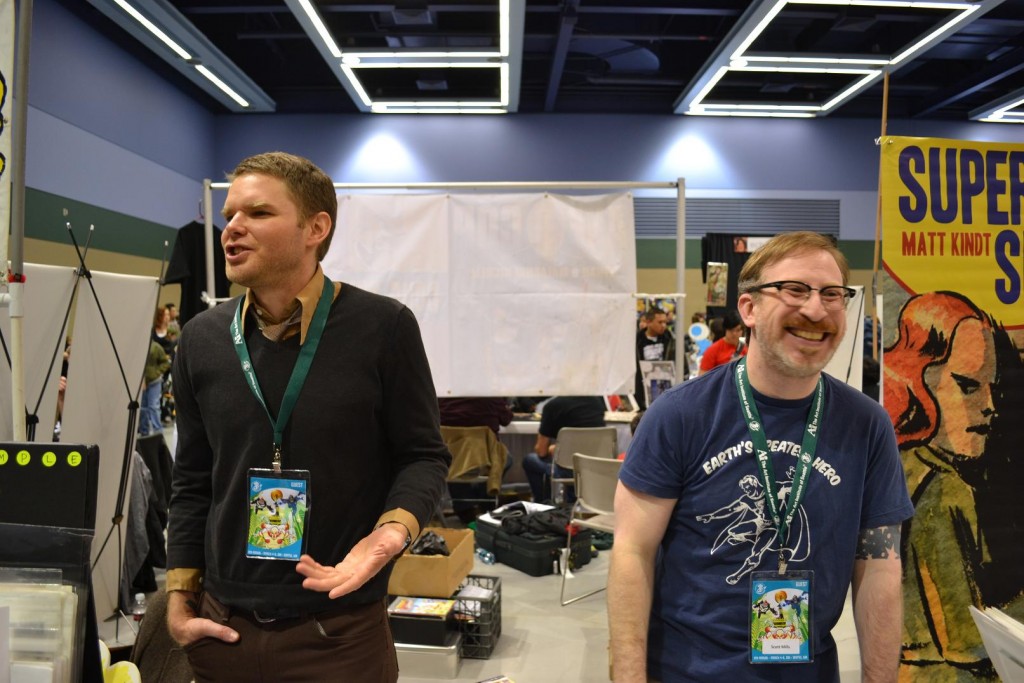 Frank Quitely was listed as a quest for Emerald City, but his table had his times for signings at 11am and 6pm for an hour each time. I was pretty frustrated by that, since he is a big headliner guest, you would think they would post something in advance about the minimal hours. I was only there in the middle of the day. I really wanted to ask him about doing an interview one day. C'est la vie.
I found odd book by John Thompson in stack of undergrounds. I don't know much about it, and haven't been able to find out much from reliable sources. Hot damn!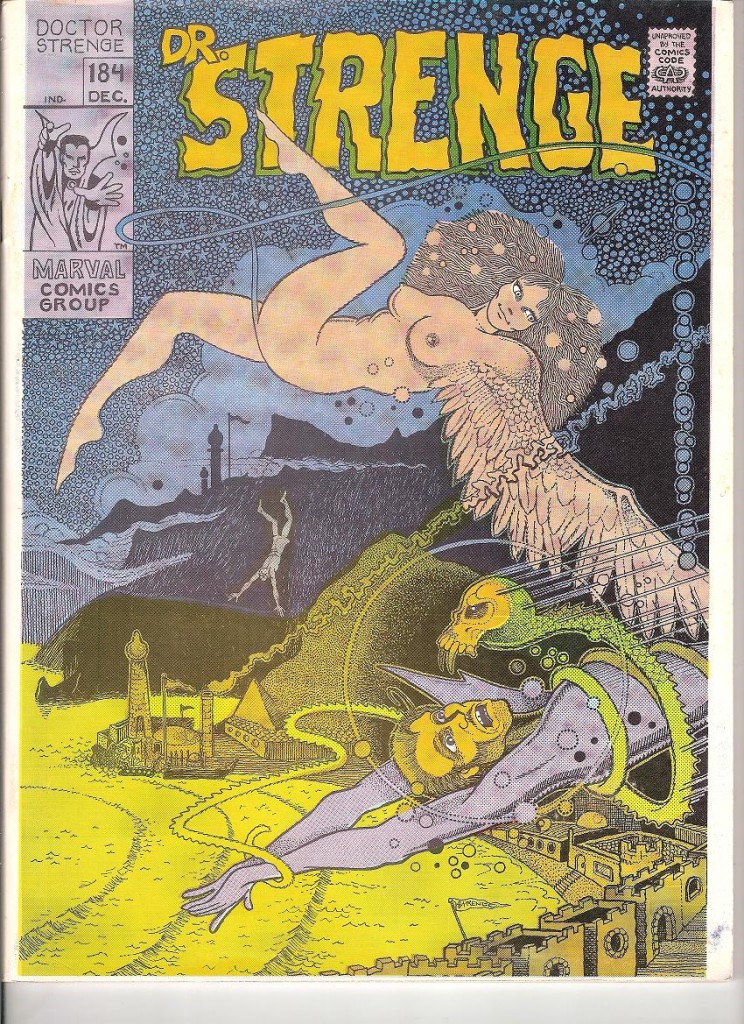 and here is the back cover or other front cover, since it's a flip book.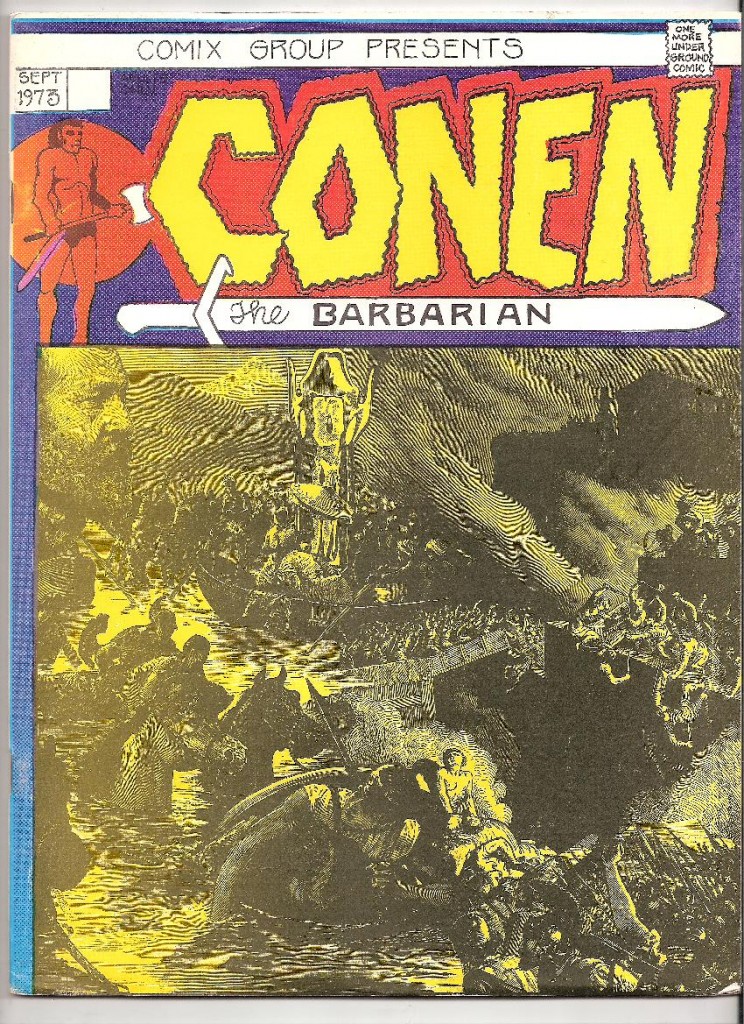 and to end my visit to Emerald City Comicon, someone's costume that had a padded ass!
Here is a bunch more photo's I took with no real explanation.